'Cocaine King': Italy's 'most wanted' mafia boss arrested in Uruguay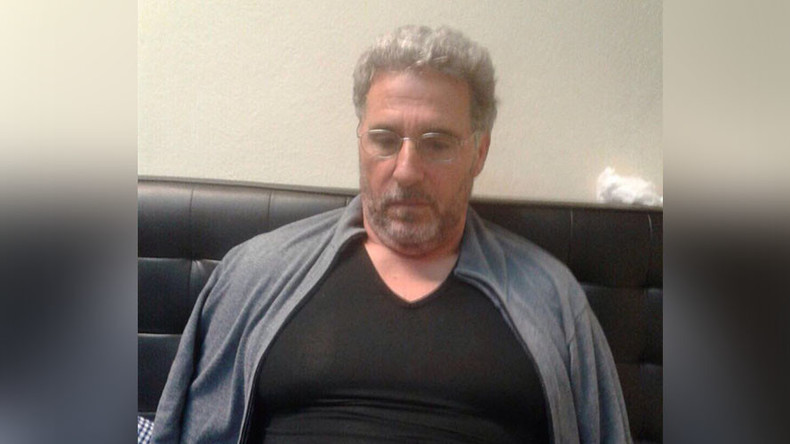 One of Italy's most-wanted mafia clan bosses has been arrested in Uruguay after 23 years on the run for drug trafficking and mob activities.
Rocco Morabito dubbed the 'Cocaine king of Milan,' was considered the most-wanted fugitive member of the Calabrian mafia, 'Ndrangheta, and one of the five most-wanted fugitives in Italy.
The 50 year old – wanted since 1995 – was arrested in the seaside resort of Punta del Este, according to the Uruguayan Interior Ministry.
Morabito is accused of transporting drugs within Italy for sale in Milan and attempting to import hundreds of kilos of cocaine from Brazil in 1992 and 1993.
The Italian Ministry said the capture of the "dangerous fugitive" was the result of excellent international investigative cooperation between the Uruguayan police and Italian authorities.
It noted that Morabito had already been convicted of a mafia-type association, drug trafficking and other serious crimes.
The mafia boss had been living in the Uruguayan resort for 11 years and came under the radar of authorities after he enrolled his daughter in school under his own name.
Some 13 mobile phones, a gun, a knife, 12 credit cards, more than US$50,000 in cash, two vehicles and fake passports were among the items seized in two raids.
Pending an Italian extradition request, Morabito will be imprisoned in Uruguay for holding false papers and identity theft, the ministry said. Morabito's wife was also detained.
In recent years, the 'Ndrangheta surpassed the Sicily's Cosa Nostra and the Neapolitan Camorra as the most powerful of Italy's mafias – mainly due to its dominance over the European cocaine trade.
According to Europol's 2013 Threat Assessment on Italian Organized Crime the 'Ndrangheta is among the richest and most powerful organized crime groups at a global level.
Several high profile fugitives of the organized gang were apprehended in recent years, however.
In January 2016, police arrested 'Ndrangheta leaders Giuseppe Crea and Giuseppe Ferraro, in an underground mountain bunker furnished with electricity, air conditioning, satellite TV and a computer, as well as a stash of automatic weapons.
Last May another member of the 'Ndrangheta, Rocco Gasperoni, was tracked down in a Dutch seaside town after 15 years on the run. Gasperoni was found running a popular pizza restaurant in the seaside resort of Scheveningen.
In June 2016 Italy's second most sought-after criminal Ernesto Fazzalari was captured after more than 20 years on the run. He was found sleeping in his bed in a remote cottage in the rugged Calabrian mountains.
While in October last year fugitive mafia boss Antonio Pelle was caught in a secret hideout in his own home after being on the run since 2011. Pelle was the head of the Pelle-Vottari clan of the Calabrian 'Ndrangheta.
READ MORE: Italian mafia boss found in secret 'wardrobe' hideout in his own home (VIDEO)