Kosher store near Paris hit by suspected arson attack on anniversary of 2015 massacre (PHOTOS)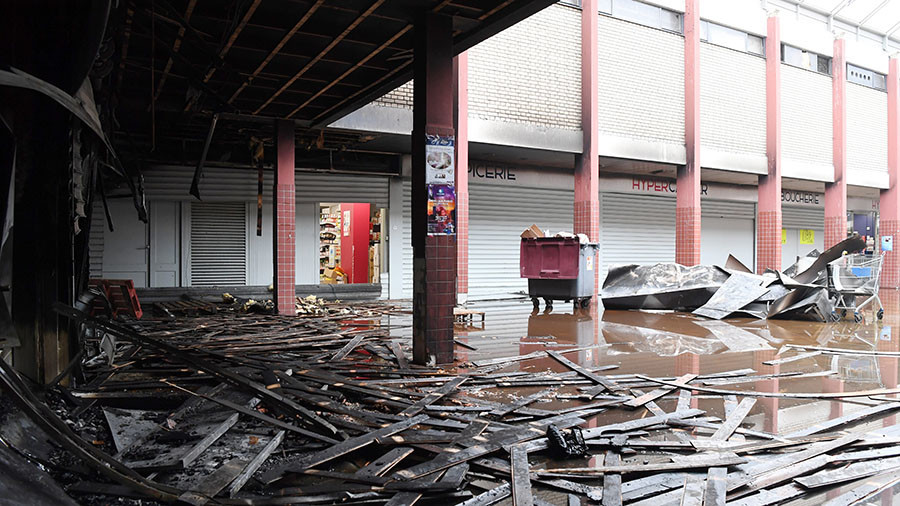 A kosher store near Paris has been severely gutted in a suspected arson attack on the third anniversary of the massacre in the Jewish supermarket. The store was desecrated with swastikas several days prior.
The incident took place in Promo & Destock store in Creteil commune in the southeastern suburbs of the French capital on Tuesday morning, French media reported. Creteil has one of the biggest Jewish communities in the country – about 22,000 people.
One of the attackers presumably smashed the window pane before setting the premises on fire.
"There is a lot of damage," Créteil prosecutor Laure Beccuau said, adding that investigators believe the fire was set intentionally. An AFP correspondent from the scene saw the building completely destroyed by fire.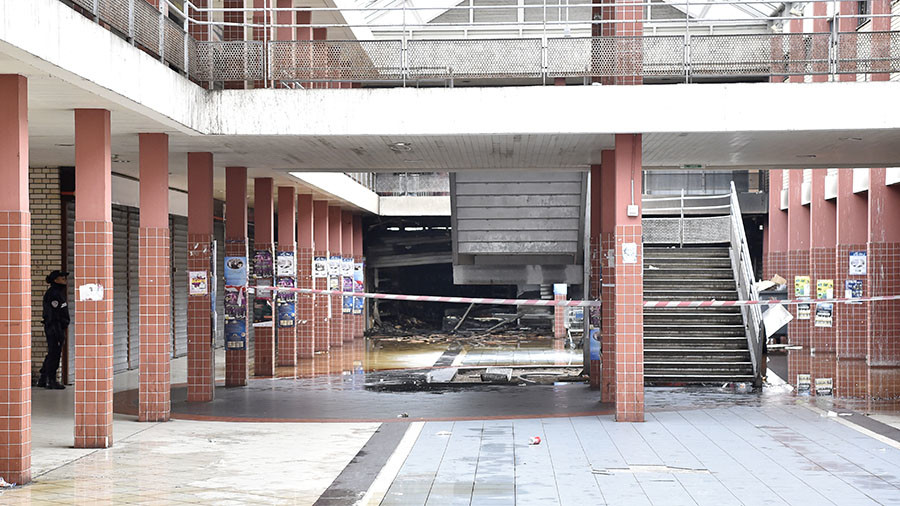 Promo & Destock was one of two stores in the area that were desecrated with swastikas. "Some want to create controversy, or import the Israeli-Palestinian conflict," the manager of the store said at that time. "I see different communities living alongside one another very well in Créteil. I am a Muslim myself and I have been selling kosher here for almost ten years."
According to Israel's ambassador to France, Aliza Bin Noun, the incident is a "shameful provocation" on the attack's anniversary.
Trois ans après le massacre de l'#Hypercacher je condamne l'incendie d'une épicerie cacher à Créteil. Cette nouvelle attaque contre la com juive est une provocation honteuse et prouve l'importance de la poursuite du combat contre l'antisémitisme

— Aliza Bin Noun (@AlizaBinNoun) 9 января 2018 г.
This Tuesday marks three years since Amedy Coulibaly stormed a Paris kosher supermarket, killing four people. Coulibaly was eventually killed by police officers. The attack took place two days after Said and Cherif Kouachi, Coulibaly's affiliates, killed 11 people at the offices of satirical magazine Charlie Hebdo.
You can share this story on social media: