Shrine of the universe carved by ancient Aztecs unearthed under Mexican pond (PHOTOS)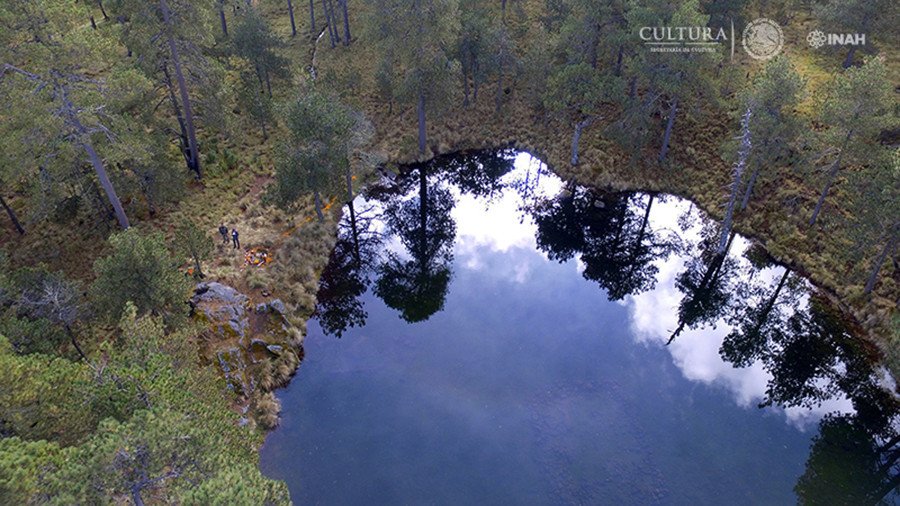 A team of archaeologists in Mexico have discovered a stone shrine beneath a pond which depicts what ancient Aztecs believed to be the universe.
The pre-Hispanic shrine named 'tetzacualco' was found at Nahualac, a site at the foothills of the Iztaccihuatl volcano, by researchers at Mexico's National Institute of Anthropology and History (INAH).
Researchers say the site emulates the universe as the Aztecs knew it, because the shrine is placed in the middle of the pond, creating an optical illusion that makes it seem like the stacked stones are floating on the water's surface.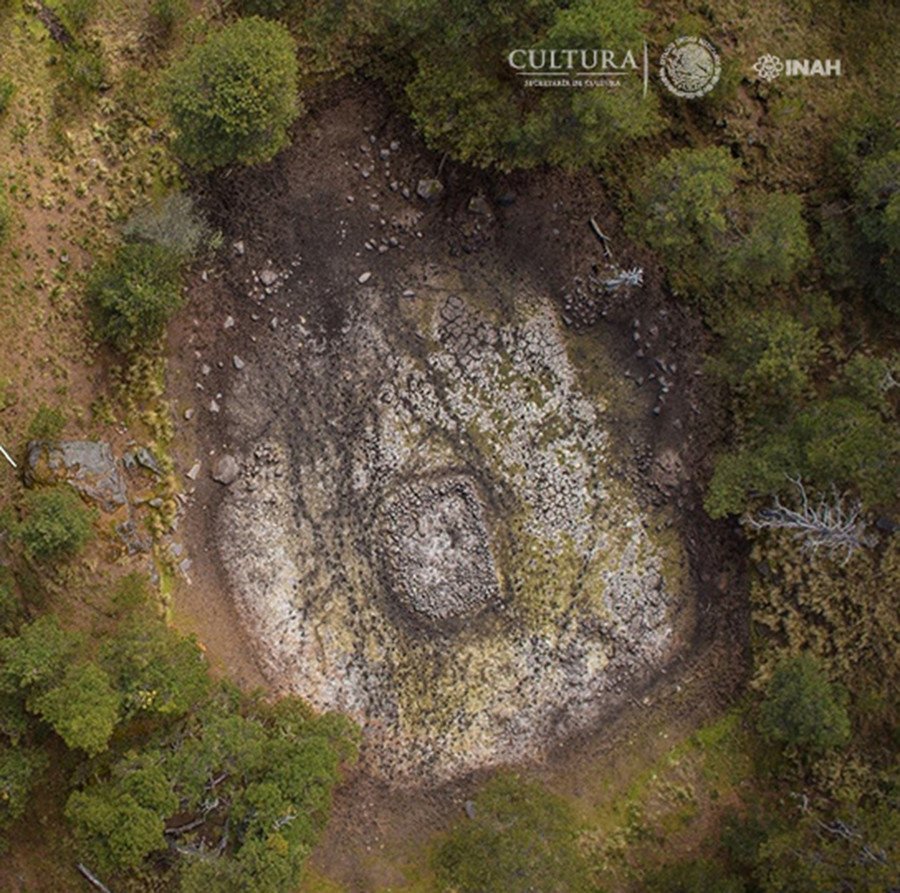 READ MORE: 300yo Dutch warship found off Mexican coast (VIDEO)
Archaeologists believe the Aztecs were portraying the Mesoamerican myth that Cipactli (the monster of the earth) "floated on the primitive waters and from his body the sky and the earth were created."
"The existence of a tetzacualco (shrine) in the middle of a natural pond and the optical effect that occurs when the water mirrors, from which it seems that the structure emanates, suggests that the place is the representation of a primeval time and space, a miniature model of the universe," the team said.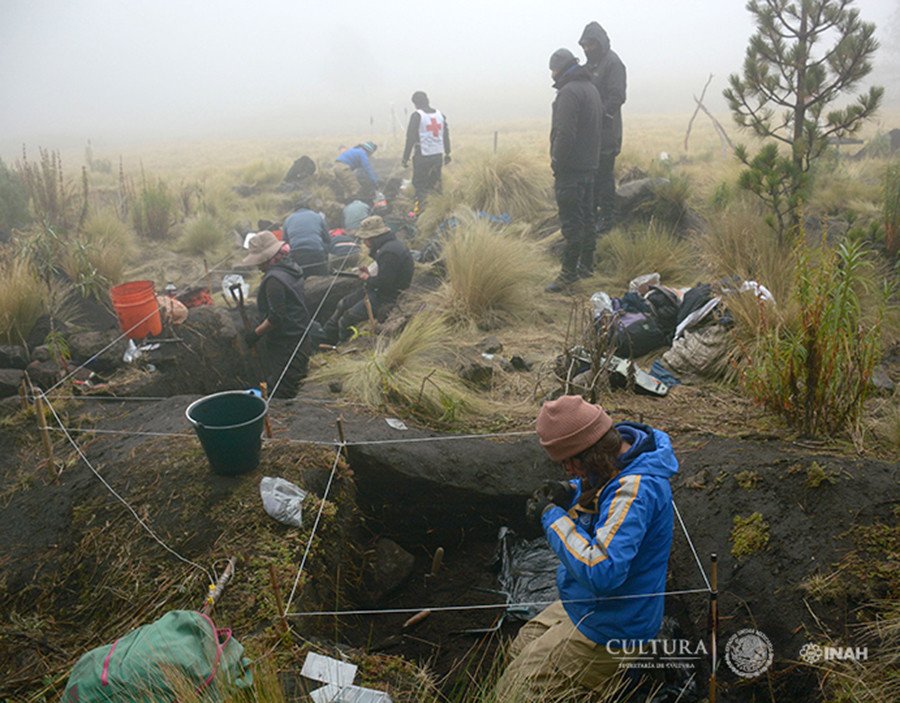 Along with the shrine, archaeologists discovered a second site in Nahualac, some 150 meters from tetzacualco, with ceramic fragments, lithic materials, lapidaries and organic remains nearby which have been attributed to the Aztec rain god Tlaloc.
The team believes there was a ritual control of water from nearby springs to irrigate the pond and create the visual floating effect, which in turn reflects the surrounding passage.
READ MORE: Volcano spews plume of ash into the sky near Mexico City (PHOTOS, VIDEO)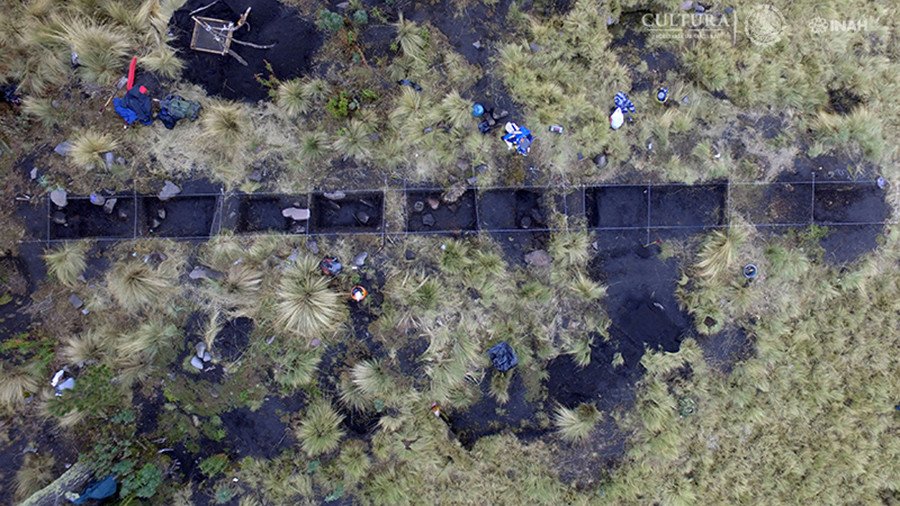 You can share this story on social media: