Ancient Airbnb: 2,300yo Mexican palace boasts staircase, office & spacious sacrificial area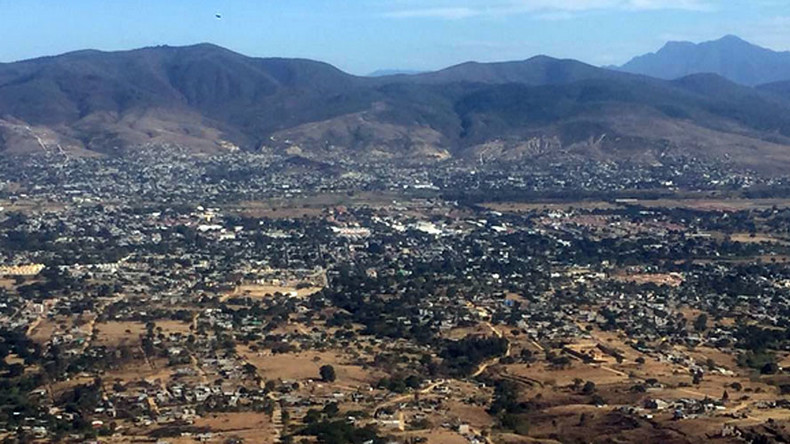 Archeologists have uncovered a 2,300 year-old palace equipped with some of the comforts of modern living, including a staircase and an office, along with a classic from the time - a place to carry out sacrifices.
The palace unearthed in Mexico's Oaxaca valley isn't up for sale so you'll have to do without a place to host sacrifices for now. Instead, the discovery is being unearthed by archaeologists who are learning how ancient society formed at the time from the two-millennia old "multifunctional palace."
Located in El Palenque plaza, which has been under excavation since 1993, the 2,790 square meter (30,000 square foot) complex is the oldest ever discovered in the area, predating the Aztecs, and also comes with a living quarter and its own sewerage mechanisms.
"It was a multifunctional palace, composed of courts and buildings where government officials assembled to conduct state affairs, as well as the ruler's residential quarters," researchers Elsa Redmond and Charles Spencer said in their findings, which have been published in the Proceedings of the National Academy of Sciences.
Carbon dating puts its construction at between 300 and 100BC. Given that it was a single large scale construction effort, it's believed to have housed the ruler of an ancient empire.
The researchers believe the discovery will help them understand how states emerged in the region at the time.
You can share this story on social media: