Germans trust cops more than bankers & media, New Year survey finds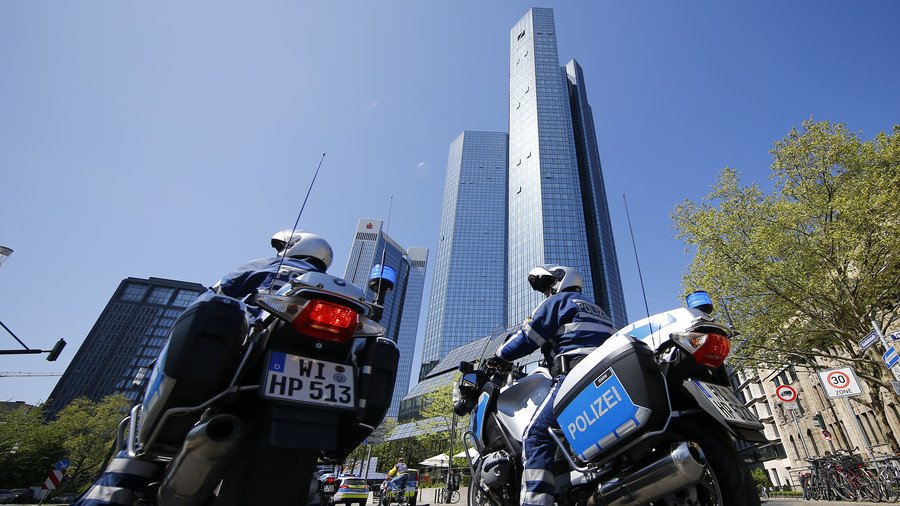 Germans trust police or schools more than banks, big corporations and media, including newspapers and TV channels. That's according to a revealing survey which dug into Germans' approval of their country's institutions.
Germans have a lot of trust in the police, doctors, universities and schools but strongly distrust bankers, print media and TV broadcasters, a new study by Forsa pollster revealed.
According to the survey conducted for RTL media group, 83 percent trust the police – the top figure – followed by universities (80 percent), doctors (78 percent) and the respondent's own employer (75 percent).
Notably, press and television seem far less trustworthy for Germans, with 40 percent and 28 percent approval respectively.
The very bottom of the pack included corporations (27 percent), banks (20 percent), Islam (9 percent), managers (6 percent) and public relations firms (5 percent).
"Following the discussions around the automobile industry, Air Berlin's bankruptcy and the planned job cuts at Siemens, public trust in businesses, managers, employers' associations and insurance companies is far lower," said Professor Manfred Guellner, head of Forsa, according to Deutsche Welle.
Some regional police agencies have already welcomed the news. "Many, many thanks for your trust in us and our job. We carry on!" Frankfurt police tweeted.
Interestingly, the high level of trust in the police was not affected by previous reports revealing that law enforcement agencies in various German states were suffering from inadequate funding, faulty equipment and a shortage in manpower.
On one occasion, local media reported BMW 3 Series patrol cars used in the state of North Rhine-Westphalia were completely unfit for service. The high-performance BMWs were too small, and not conducive to wearing protective gear or driving safely while on patrol.
Earlier, the police also came under fire after issuing a number of warnings to citizens, suggesting that the officers were unable to ensure public safety for all. Following an incident in Leipzig in which a woman jogging alone in a park was assaulted and raped by a man of "southern" appearance, local police advised women to jog in pairs to avoid such incidents.
In early 2016, a Cologne law enforcement officer told RT the police were not ready to deal with the mass sexual assaults committed during New Year's celebrations which made headlines in Germany and beyond.
"Eventually we had a situation where a large group of men were going after women. We did intervene and help. But I'll admit that we were totally bewildered by it all. We have never encountered incidents like this before and we weren't prepared for it," the officer said.
The initial police report on New Year's Eve in Cologne said the night had gone peacefully, a statement which later drawn accusations of a deliberate cover-up.
You can share this story on social media: