'We can't arrest them': German police officer speaks out on refugees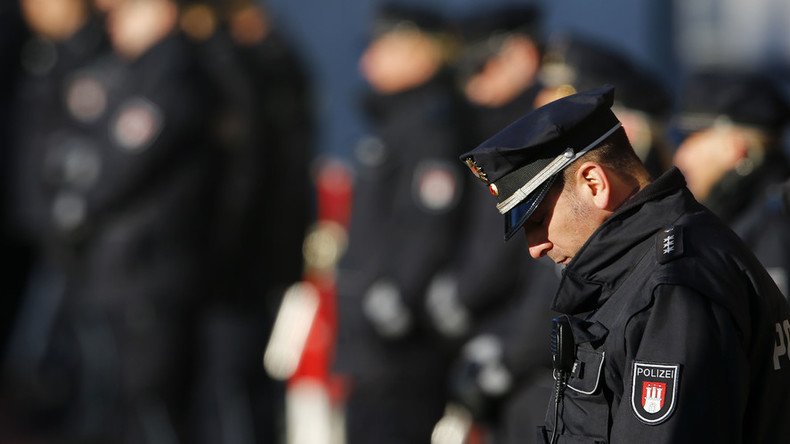 A German police officer told media that law enforcement cannot efficiently tackle crime among refugees without being accused of excessive violence or racism, while many dangerous incidents are played down or kept secret to maintain desirable statistics.
The federal police officer, referred to as Bernd K., has shared his experiences with Bild newspaper, having worked for six months at Munich train station and also in the "refugee hotspots" of Passau and Freilassing in Bavaria.
"At first, mostly families with children – who looked educated and spoke English – were coming here," the officer told. "Meanwhile, 95 percent of refugees are now single men."
People do not know what happens in reality, even when it comes to violence or physical abuse, as the general picture looks softened, he continued.
"One asylum seeker wanted to cut his fellow's throat. But the crime scene report included only severe injuries rather than murder attempt. This looks better for the statistics" Bernd K. explained. In his view, the crime rate among refugees far exceeds that of the local population:
"For the last couple of months, I had only one criminal charge against a German, the rest [of suspects] were only refugees."
READ MORE: Over 100 arrested, shops vandalized in Leipzig amid LEGIDA birthday demonstrations (VIDEO)
Referring to abuse and harassment against women, similar to those that took place in Cologne on New Year's Eve, the officer said such cases are widespread in Bavaria as well.
"At the train station, women are sexually harassed and offended on regular basis. When we speak of an entry ban [to the area], they would shout on us: 'You are not my police. You are a racist'."
However, when a refugee needs to be controlled, the police cannot arrest him even for a while, the officer said, citing "superior orders" prescribing not to use coercive actions. "Our domestic rule is – better to let him run away."
German law enforcement needs to impose stricter control on perpetrators as well as more police officers and more independence from political agenda, the officer went on.
"Otherwise it will turn into a big bang someday, if it's not there already," he concluded.
Police authorities in Germany and neighboring Austria and Sweden came under fire following an increased number of sexual abuse cases against women by suspects of allegedly "North African" or "Middle Eastern" descent. The situation before and after New Year's Eve mass assaults nearby Cologne train station and in the city center was at first reported by local police as a "peaceful atmosphere," prompting the Cologne police chief to resign.
After continuous reports of sexual assaults against women in the Austrian city of Salzburg, Vienna Police Chief Gerhard Purstl told Krone newspaper "Women should in general not go out on the streets at night alone, they should avoid suspicious looking areas" in an interview that spurred a wave of criticism.
Sexual assaults on New Year's Eve took place in a number of European countries. The largest number of assaults was recorded in Cologne, where 516 criminal cases have been filed with Cologne Police, who said that these included two cases of rape.
You can share this story on social media: