Prominent Muslim joins list of Putin's female rivals for 2018 election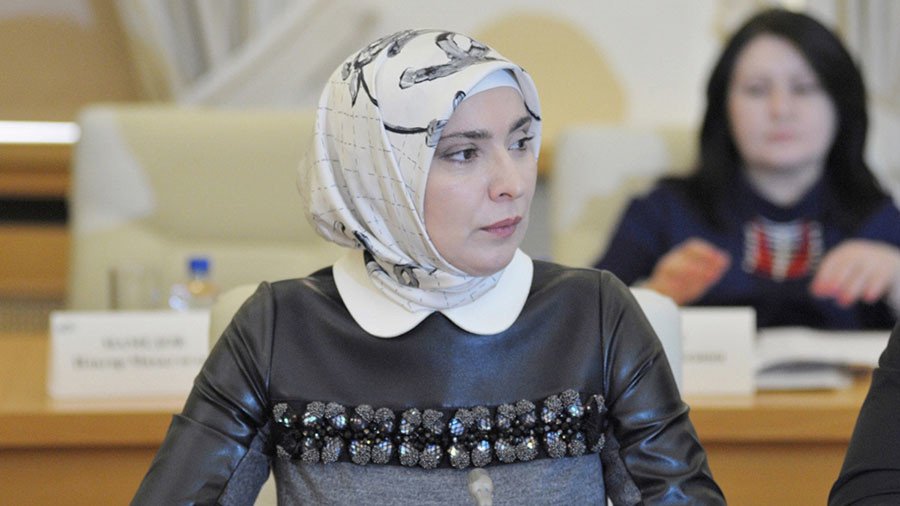 The growing list of female Russian presidential hopefuls has received a new addition. A Muslim journalist who is the wife and adviser of a Russian mufti is the latest to submit her bid.
Aina Gamzatova, a successful journalist and the head of Russia's largest Muslim media holding, submitted her registration papers to the Central Elections Committee on Monday. She was nominated as a presidential candidate by a local initiative group in the Russian Republic of Dagestan in late December and is running as an independent.
Gamzatova is the wife of the chief mufti of Dagestan, and also his government and public relations adviser. In addition, the 46-year-old runs several charity organizations.
Running as an independent contender without the backing of a party means that Gamzatova still has to collect and submit as many as 300,000 signatures from supporters from all Russian regions. Candidates representing parliamentary parties do not have to collect any signatures, while those backed by parties not represented in the Russian parliament have to garner the support of 100,000 signatories.
Russia's first female Muslim presidential candidate has not yet unveiled a detailed election program, sticking to broad appeals for national unity and cohesion. She has, however, already gained some support from Russian Muslims and even caught the attention of international media, including Al Jazeera, as well as German, Iranian, Indonesian, and Bosnian outlets, among others.
Earlier, Russian socialite Ksenia Sobchak, head of the Russian edition of the international fashion magazine L'Officiel, submitted her presidential bid to the Central Elections Committee. The list of the female Russian presidential hopefuls includes other public figures and politicians, as well as some more unusual candidates, such as crane operator Natalya Lisitsina, who represents leftist movement the All-Russian United Labor Front.
The Russian presidential election is scheduled for March 18. So far, Vladimir Zhirinovsky, the veteran leader of the Liberal Democratic Party of Russia (LDPR), is the only fully-fledged candidate. Current Russian President Vladimir Putin will run for a new term as an independent, even though his election bid has been endorsed by several parties, including the parliamentary majority United Russia party and the leftist parliamentary opposition Fair Russia party.
According to the head of the Central Elections Commission, Ella Pamfilova, 21 Russian political parties and 30 independent politicians and activists have declared their intention to run in the 2018 election.
You can share this story on social media: