Italian police find 12 homemade explosive devices after blasts in Turin injure 4 people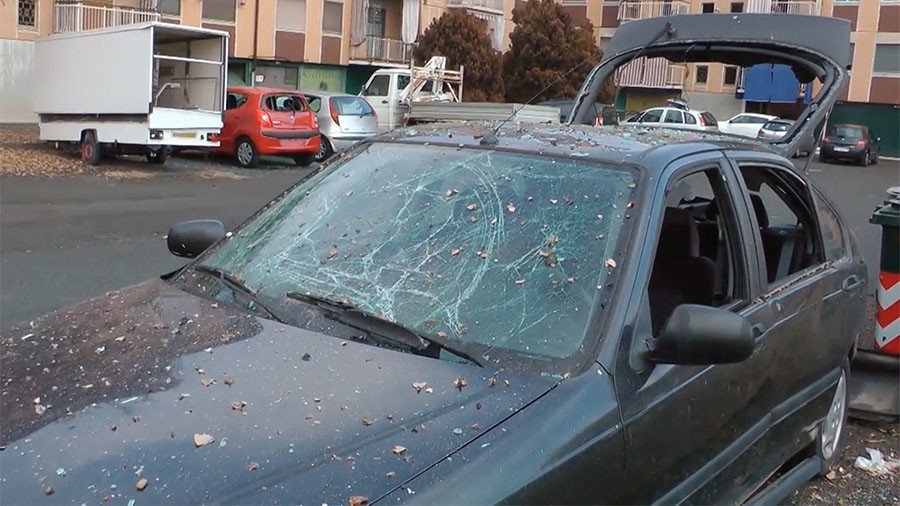 Four people have been injured following explosions of illegal pyrotechnic devices in Turin, Italy, which were hidden in rubbish bins during New Year celebrations. A police search discovered 12 more hidden explosive devices.
The city of Turin, known for its refined architecture and cuisine, celebrated the arrival of 2018 with a massive street festival, with thousands of partygoers gathering in Piazza San Carlo and Piazza Castello. Amid the festivities, some locals managed to sneak homemade pyrotechnics into the area despite a city-wide ban enforced by the local police.
At least four people were injured in La Falchera, on the northern outskirts of the city, after three homemade explosive devices went off in rubbish bins shortly after midnight in Via Delle Querce, La Stampa reported. Two Moroccans and two Italians were injured from the debris in the explosion. While none of the injuries are life-threatening, the blast was so powerful that it damaged four parked cars and shattered windows in about 30 surrounding houses, Italian media reported.
"I woke up, put my hand on my head and saw a lot of blood. I screamed in fright and my head hurt," one of the witnesses told RT's Ruptly video agency.
"Broken glass in the house, garage destroyed, even my neighbor suffered great damage," another local resident said. "All the windows were destroyed, from 29 to 37 (house numbers), glass houses, staircases of buildings, garages. Everything was destroyed, it was a really loud explosion."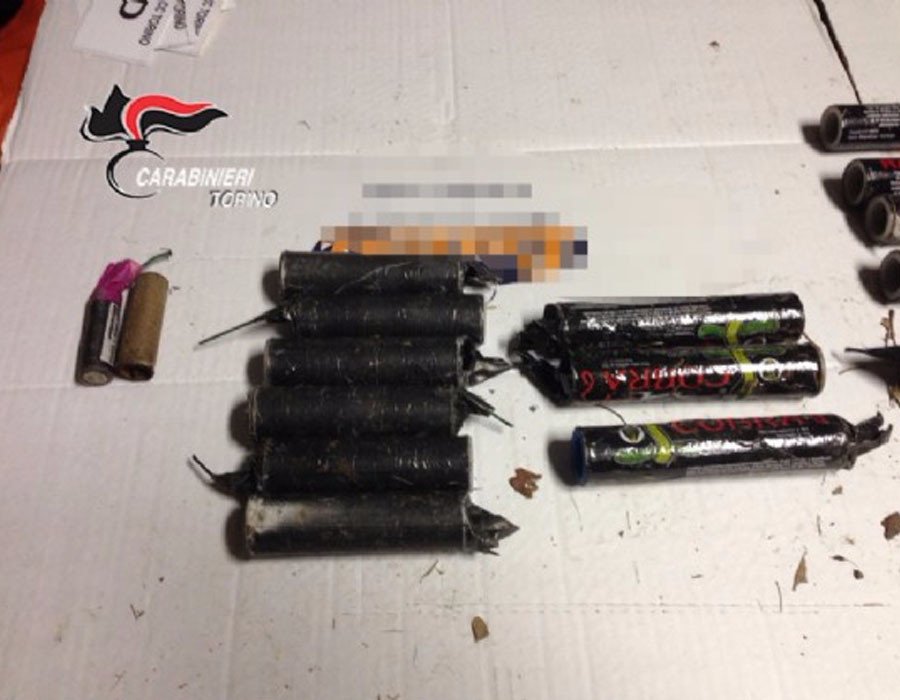 Turin's carabinieri and military personnel immediately intervened, with firefighters also arriving at the scene. During the security operation in the area, which included a thorough sweep of the basements of the surrounding buildings, the security forces discovered an additional 12 unexploded homemade devices. Police also seized a 12-gauge cartridge and a 9x21-caliber cartridge, containing 546 grams of gunpowder. An investigation has been launched into the case. There are no reports that the incident is terrorist-related.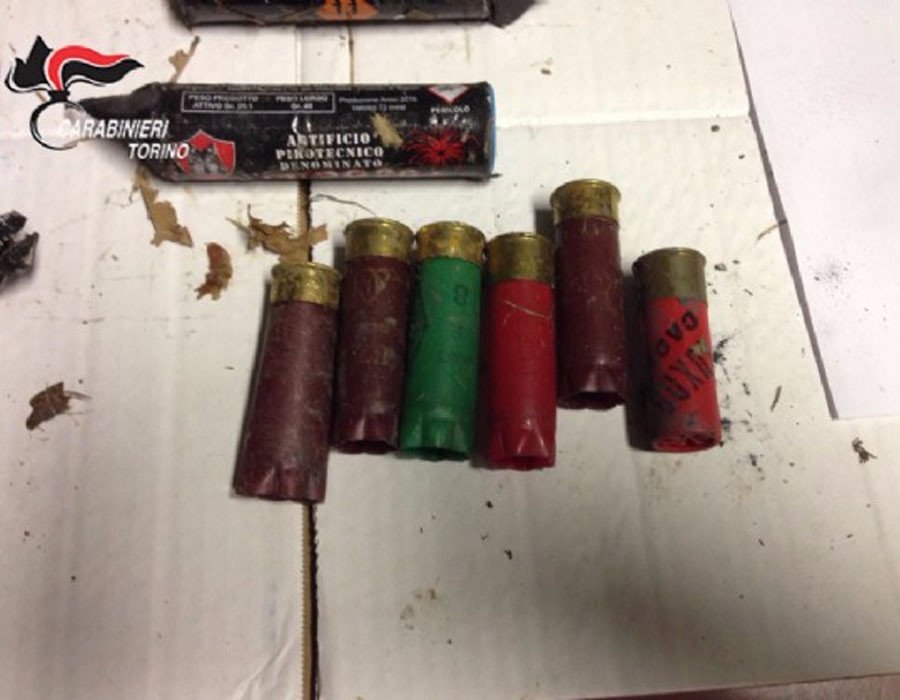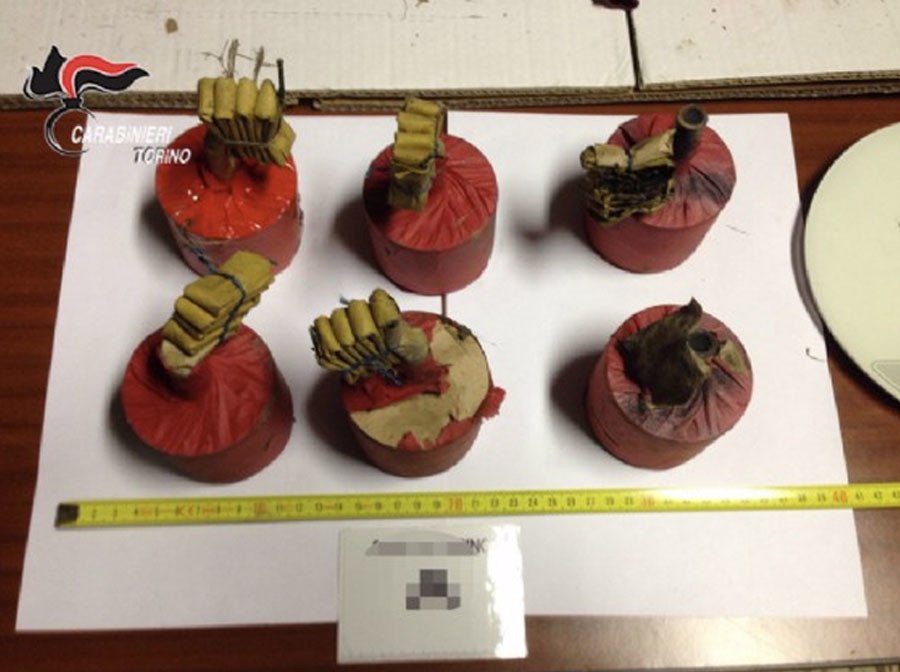 The problems in Turin were not the only incidents recorded across Italy during the midnight celebrations, which in addition to illegal firecrackers also involved the use of firearms. At least 11 people suffered gunshot wounds, the Department of Public Security said Monday. Overall at least 212 people were injured, including 50 minors, during the New Year celebrations.
READ MORE: Several arrested in Berlin, Cologne over suspected sexual assault during NYE celebrations
"The more serious episodes must be traced to the reckless use of illegal pyrotechnic products and to the improper use of firearms," a note from the Interior Ministry said, Corriere della Sera reported.
At least 35 people were injured in Naples and the surrounding areas during New Year celebrations. The youngest victim was an eight-year-old who was injured in the right hand after a firecracker exploded. Among others to suffer injuries was a 23-year-old man who lost two fingers on his right hand, while a 27-year-old from Castel Volturno could lose his right eye after mishandling firecrackers.
Besides Naples, at least seven people were injured in the province of Bari, while a five-year-old girl was lightly hurt by a stray bullet in Calabria. Injuries were also reported in Sicily, Lombardy, Veneto and Rome.
You can share this story on social media: