UN chief issues worldwide 'red alert' instead of appealing for 'world peace' yet again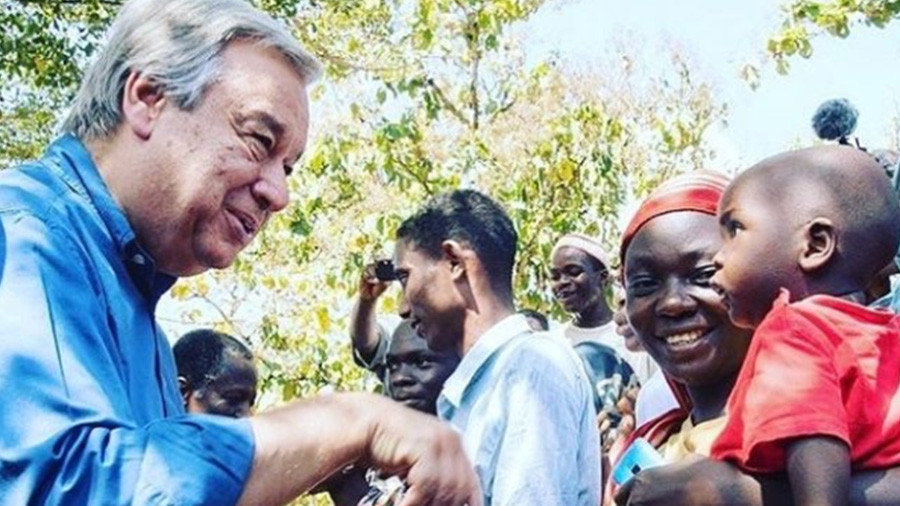 UN Secretary-General Antonio Guterres has issued a symbolic "red alert" warning for 2018, advising nations to unite and resolve any disagreements and conflicts that threaten world stability in the new year.
A year after becoming the ninth UN chief, Guterres decided to not appeal for "world peace" in his New Year's message. Noting instead, that over the course of 2017 "the world has gone in reverse," and explicitly warned of the dangers which could undermine world peace and stability in 2018. As a consequence, he issued his 'red alert.'
"On New Year's Day 2018, I am not issuing an appeal. I am issuing an alert – a red alert for our world," Guterres said. "Conflicts have deepened and new dangers have emerged. Global anxieties about nuclear weapons are the highest since the Cold War."
Boombastic: N. Korea salutes 2017, promises more tests in 2018
Pointing to the rise in global "inequalities" and the "horrific violations of human rights," as well as the increased pace of climate change, the Portuguese-born statesman further warned that "nationalism and xenophobia" could derail world peace in the new year.
2018 has arrived: Fireworks galore as southern hemisphere rings in new year (VIDEOS)
"As we begin 2018, I call for unity. I truly believe we can make our world more safe and secure. We can settle conflicts, overcome hatred and defend shared values," Guterres said. He urged world leaders to "narrow the gaps, bridge the divides, [and] rebuild trust by bringing people together around common goals."
You can share this story on social media: