Moscow holiday magic: Drone captures the capital's New Year splendor (VIDEO)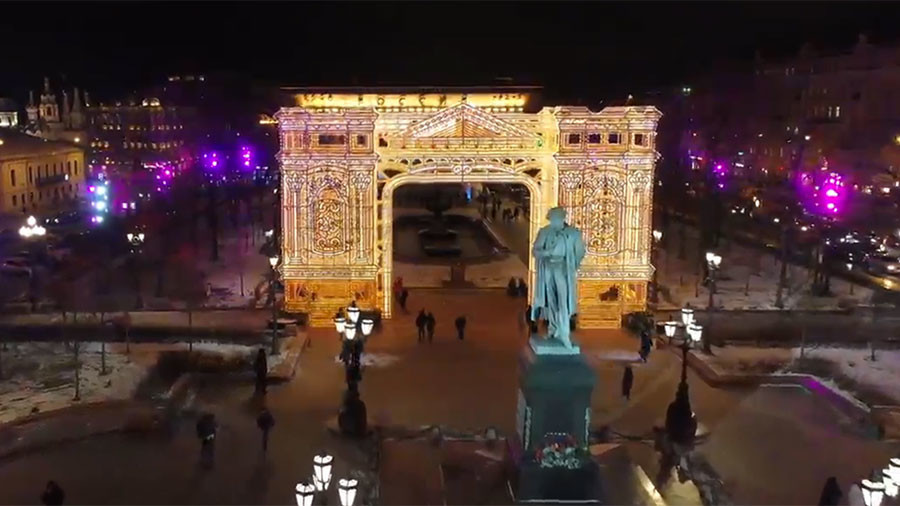 Looking for an easy way to get into the holiday mood? Check out how fantastic Moscow looks with the New Year's lights and decorations, all from a bird's-eye view.
The exclusive drone footage shows the heart of the Russian capital adorned with amazing lighting, opening with the gorgeous Tverskaya Street and a Christmas tree with a shining star on top.
The footage shows one of the capital's numerous skating rinks, with many of them installed on the city's boulevards and in parks for Muscovites to enjoy during the cold winter.
Performers dressed up in fancy New Year's costumes are shown dancing along the streets, while Muscovites are seen enjoying the holiday glow.
The decorations will remain up until January 14.