French director calls cops 'bastards,' says 'reacted like a citizen'
Published time: 29 Dec, 2017 20:37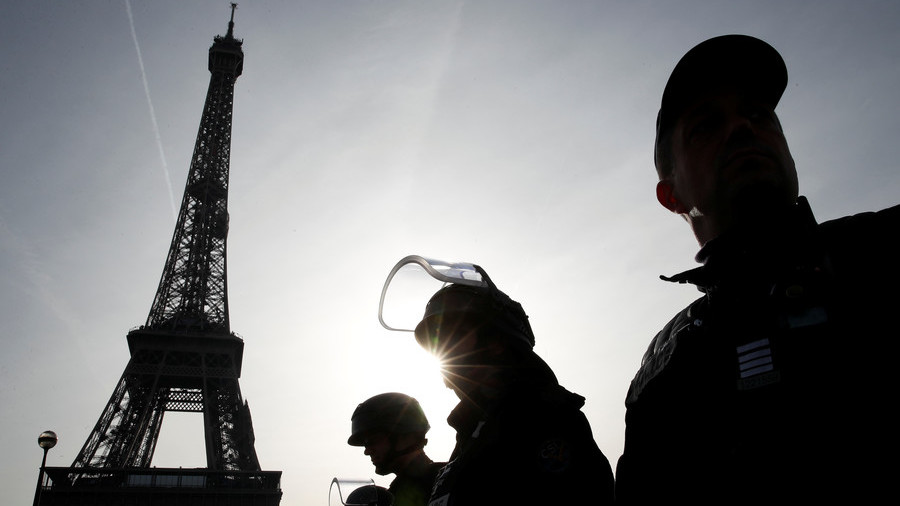 French director Matthieu Kassovitz has apologized "for insulting" French police after he described a group of officers as "good for nothing bastards." He maintains though, that being harsh was essential to effect change.
A police tweet on the outcome of a drug raid at the Nantes University Hospital served as the catalyst for Kassovitz's outburst and the wider social media storm.
Yves Lefebvre, secretary general of the Unite SGP Police-Force Ouvriere police union, called on French Interior Minister Gerard Colomb to take action against the filmmaker over his unflattering comments of French law enforcement officials.
"The tweet of Mathieu Kassovitz (...) describing officials as, I quote, a bunch of bastards, is deeply intolerable and deserves a reaction from our highest authorities for insult to law enforcement officers," Lefebvre wrote Thursday.
"Of course, I apologize for the insults," the prominent film maker tweeted Friday, but, added, that things do not change unless one takes action. "We have a problem of relationship with police in this country and the legalization of drugs."
Speaking on RMC radio Friday, Kassovitz said he was only voicing what "many people" thought about the police these days.
"Regret what? I reacted like a citizen… If the police are shocked, we will be in court," he responded when asked about his tweet.
An anti-drug police operation in Loire-Atlantique, western France, came under fire on social media after officers revealed on Twitter that as many as 24 cops, accompanied by two sniffer dogs, were deployed to a raid which yielded just 7 grams of cannabis last week.
"Security and drug search operation at the St Jacques hospital - 24 police officers mobilized, 10 people + 3 buildings controlled with the support of 2 dogs – 7gr of cannabis found in the room of 1 patient," police said on Twitter.
Scores of Frenchmen, Kassovitz among them, took to Twitter to voice indignation and ridicule over the resources involved in the 'successful' police operation. "24 people and 2 dogs to target 7 grams of a product that is considered therapeutic in many countries. And you are proud of it?" one person posted.
"Band of bastards. 7grams !!! 24 policemen !!!!! You are a band of good for nothing," Kassovitz tweeted.
Several police officers who participated in the raid have reportedly filed complaints against the director.