'Imaginary state': NBA removes 'occupied' Palestine from website following Israeli outcry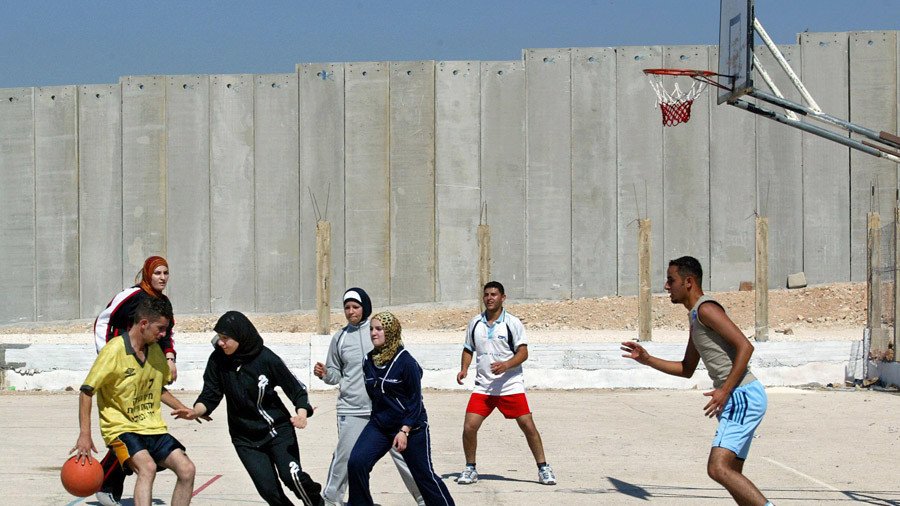 Apparently caving in to pressure from Israel, the NBA updated its website after listing Palestine as "occupied territory." The Israeli sports minister earlier slammed the league for contradicting Washington's official position.
Calling it "an imaginary state," Israel's Culture and Sport Minister Miri Regev called on the National Basketball Association (NBA) to remove "occupied" Palestine from its website. The NBA complied and apologized for the "errant listing."
As seen on a screenshot in Israeli media, the website apparently offered its users the option of "Palestinian Territory, Occupied" as their country of origin after voting for players from the Eastern and Western Conferences to participate in the 2018 All Star Game.
Regev said she was "surprised" to learn about the option on the website, where "hundreds of millions of basketball fans" make their all-star picks. This can "cause harm and distort the facts and historical reality," she added.
Choosing more direct words, the minister wrote to NBA Commissioner Adam Silver that "This country, as everyone well knows, does not exist." She said she viewed the inclusion of occupied Palestine "as legitimization of dissecting Israel," as well as a "blunt, explicit interference, standing in opposition to the official stance of the American administration and the statements of President Donald Trump, who has just recognized Jerusalem as the capital of Israel."
The league said that as soon as they found out, they updated the site, which now has "Palestinian Territories" listed as the option. "It was written by a third party," NBA Executive Vice President of Communications Michael Bass said, noting that the initial phrasing was "not [their] stance."
During the Six Day War in 1967, Israel seized control over East Jerusalem, as well as capturing the West Bank, Gaza, and the Golan Heights. While the UN refers to the West Bank, including East Jerusalem, as occupied Palestinian territory, the Israeli government views them as disputed, with Jerusalem seen as its undivided capital.
On December 6, US President Donald Trump announced his decision to recognize Jerusalem as the Israeli capital, as well as to move the embassy to the Holy City, triggering an avalanche of criticism. The move prompted massive anti-Israeli and anti-American protests, with heavy clashes unfolding in Jerusalem, the West Bank, and Gaza.
The UN Security Council voted on a resolution demanding Washington reverse its decision. The US, however, exercised its veto right, blocking the motion.
You can share this story on social media: