40 killed, 30 wounded in ISIS suicide bombing in Kabul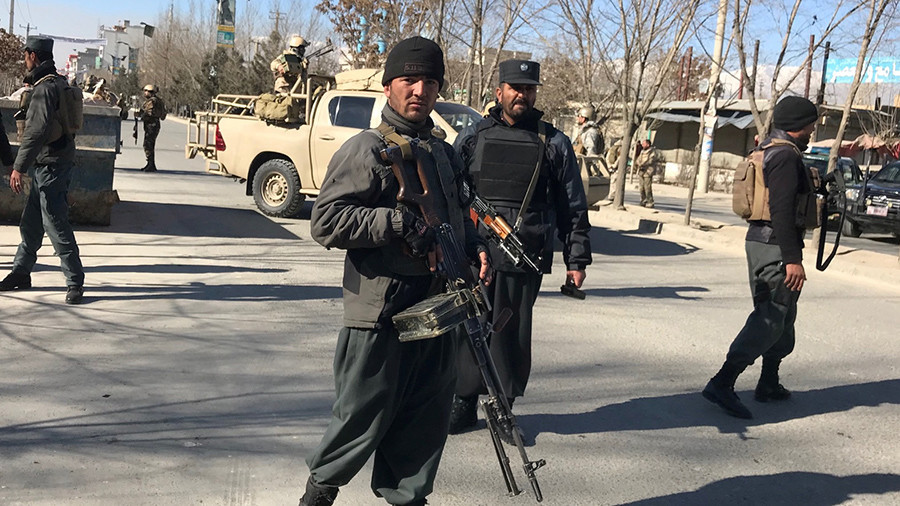 At least 40 people died and 30 more were injured in a terrorist attack in Kabul, Afghanistan, Pajhwok news agency reported citing the deputy spokesman of the Interior Ministry. Islamic State claimed responsibility for the attack.
The blast occurred at 10:30am local time (6:00 GMT) as the suicide bomber targeted the Shiite Tebyan cultural center, which also houses the AVA news agency.
The number of casualties, most of them civilians, was announced by deputy spokesman for the Minister of Interior Nasrat Rahimi. Tolo news also puts the number of people killed at 40, adding that women, children and journalists are among the dead. Some of the wounded are in critical condition, Tolo reports citing health officials.
Initial reports suggested that there could have been up to three attackers. Later Islamic State (IS, formerly ISIS) claimed the attack, according to Reuters citing the group's affiliated website Amaq's online statement. It added that a suicide bomber wearing a vest carried out the attack, which was followed by three other bomb blasts in the same area.