International Criminal Court to investigate CIA black sites in Afghanistan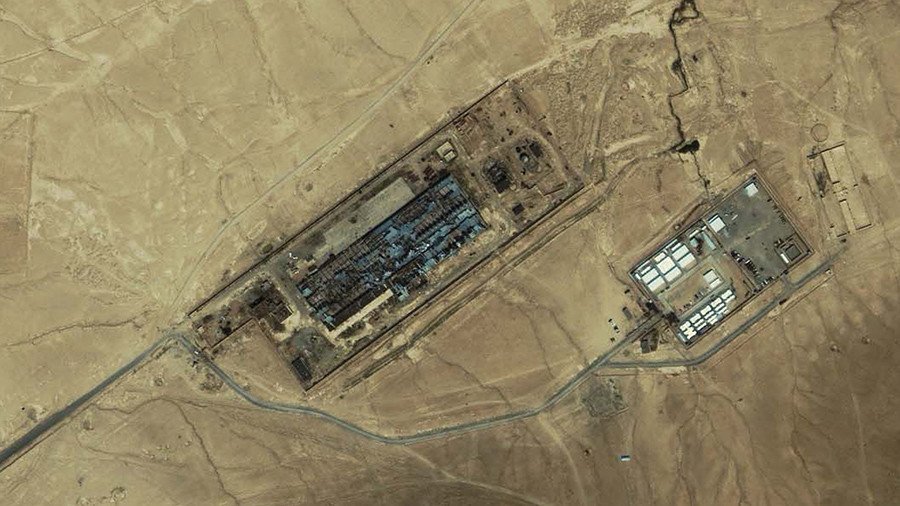 The chief investigator of the International Criminal Court, Fatou Bensouda, has asked for judicial permission to launch an investigation into war crimes and crimes against humanity in Afghanistan, the ICC said.
According to an ICC statement, the investigation will look into crimes allegedly committed in Afghanistan since May 1, 2003, as well as any crimes linked the conflict that took place outside it since July 1, 2002. The parties under investigation will be the Taliban and another powerful Islamist group, the Haqqani Network, both of which also operate in Pakistan, as well as the Afghan National Security Forces (ANSF), in particular, members of the National Directorate for Security (NDS) and the Afghan National Police (ANP).
"The situation in Afghanistan has been under preliminary examination by the Office of the Prosecutor since 2006," the statement said. "After a comprehensive and careful scrutiny of the information available to the office, applying the applicable Rome Statute legal criteria, the prosecutor has determined that there is a reasonable basis to proceed with an investigation of the situation in Afghanistan."
The investigation will also examine war crimes and human rights violations committed by the United States and its allies, with an additional focus on the Central Intelligence Agency and its role in operating secret detention facilities, so-called "black sites," on the territory of Afghanistan and other allied countries.
These black sites were used by the CIA to hold and question suspected terrorists after September 11, often making use of "enhanced interrogation techniques" which has been criticized as being a euphemism for torture.
Among the techniques used was waterboarding, where a cloth is placed over the prisoner's face and water is poured on top, creating the feeling of drowning. Other enhanced interrogation techniques included stress positions, sleep deprivation and humiliation.
The CIA's black sites were in Poland, Lithuania, Romania, Thailand and Afghanistan. The agency's current deputy director, Gina Haspel, ran such a facility in Thailand nicknamed the "Cat's Eye," and later reportedly participated in the destruction of interrogation videotapes that showed the torture of detainees at the prison she ran, as well as at other secret compounds.
The ICC has been criticized for what's perceived to be huge overspending and poor efficiency. Despite having an annual operating budget of €145 million ($170 million), the court has only managed to score four convictions, all of them African war criminals, leading to complaints of an anti-African bias. It has also issued arrest warrants for other suspects, including Joseph Kony of the Lord's Resistance Army, a Christian terrorist group in Uganda, but they have yet to appear in court to face justice. The court has no jurisdiction over the US, since Washington backed out of ratifying the Rome Statute in 2002. Russia cut its ties with the ICC last year following a decree by President Vladimir Putin.
You can share this story on social media: