Poll suggests almost 50% of Germans want Merkel to step down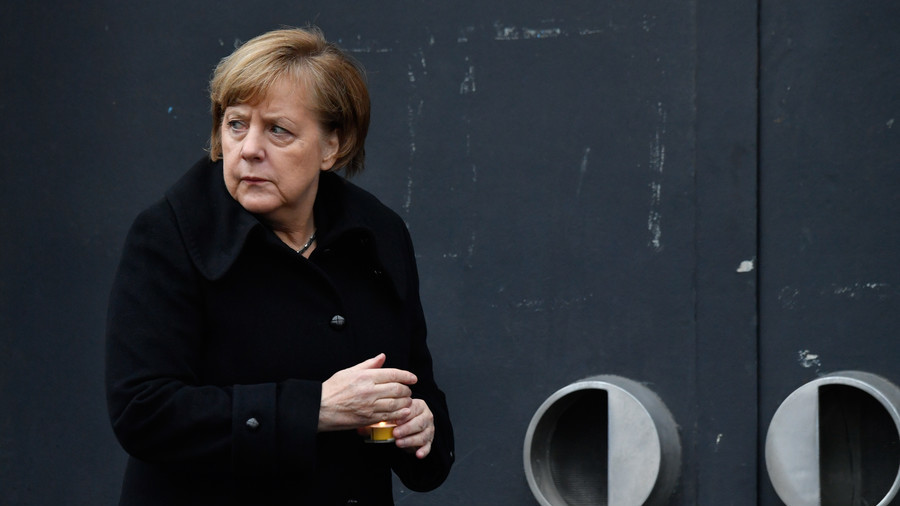 Germans may be losing patience with Chancellor Angela Merkel, as a recent survey shows that nearly half of them would like to see her step down before her term is up. That figure is a marked increase on just three months ago.
Despite winning the most seats in September's Bundestag elections, Merkel's efforts to put together a coalition capable of running the country with her Christian Democratic Union (CDU) have so far been in vain. This fact seems to be wearing down the German public: According to the results of a YouGov poll commissioned by DPA and published in Die Welt, 47 percent of respondents said they wanted her to step down before the next election is held in 2021, up from only 36 percent who would have welcomed her early departure three months ago.
A mere 36 percent said she should stay on to serve her full term – if she's re-elected, something that can only happen if she wins the votes of over half of MPs. Since the CDU has lost its majority, the search for those votes has plunged German politics into a crisis.
Talks with the Green party and the Free Democrats collapsed in November, so the CDU is hoping their negotiations with the Social Democrats (SPD), due to take place in January, will bear fruit. But the SPD were originally ruled out of a coalition due to their poor election results this year, and their wildly different policies on the EU and other matters will make getting an agreement trickier still.
"It is not yet decided whether it makes sense to negotiate a coalition. One thing is clear: if the chancellery keeps rejecting all suggestions concerning EU reform, there will be no coalition with the SPD," SPD Foreign Minister Sigmar Gabriel told the Bild daily on Wednesday.
"It is also clear: if the CDU keeps insisting that people with public health insurance will be treated worse than those with private health insurance, again it makes little sense to talk about forming a coalition."
Merkel has led Germany since 2005, but her support has waned in recent years partly as a result of her handling of the migrant and refugee crisis, the biggest to face Europe since the Second World War. While on the campaign trail in September the Chancellor was booed by right-wing protesters who chanted "Merkel must go!"
You can share this story on social media: