State Dept rejects US envoy proposal to stop calling West Bank occupied – report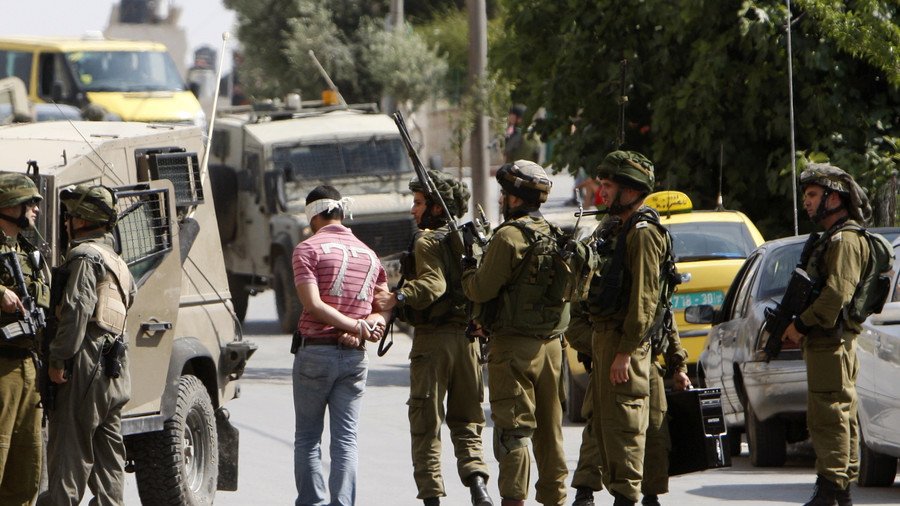 The State Department has reportedly rejected a request by the US ambassador to Israel, David Friedman, to stop referring to Israel's control of the West Bank as an "occupation."  The final say is with Donald Trump, though.
The issue is being discussed, and President Trump will ultimately take the final decision, according to Israeli public broadcasting channel Kan. A State Department official said in response to the report that there has been no change in US policy regarding the West Bank, according to the Jerusalem Post.
Friedman's alleged request comes as Washington's attempts to find a solution to the Israeli-Palestinian conflict have not borne fruit. World leaders have questioned the US's role as a peace broker in the region after Trump declared Jerusalem the capital of Israel on December 6 – sparking an international backlash and a rebuke by the UN General Assembly. Washington had earlier vetoed a UN Security Council resolution which demanded Trump's decision be withdrawn.
David Friedman's desire to have State ban use of word occupation reminds me of transitioning from Bush 41/Baker to Clinton when those of us working the negotiations were told to stop using words settlements are an obstacle to peace. that was bad; this is fantasy land.

— Aaron David Miller (@aarondmiller2) December 26, 2017
The State Department has previously had to walk back a number of inflammatory statements made by Friedman about the West Bank. In September, he described Israel's military control of Palestinian territories as "an alleged occupation." Later that same month, Friedman said that Israel only occupies 2 percent of the West Bank and that illegal Israeli settlements in the territory are part of the Jewish State – prompting State Department spokesperson Heather Nauert to clarify that "our position on that hasn't changed" and "the comment does not represent a shift in US policy."
Israel seized the West Bank in 1967 during the Six-Day War. According to estimates by international bodies and NGOs, approximately 60 percent of the territory is fully occupied by Israel. The UN Security Council has adopted resolutions stating that Israel's occupation of Palestinian territories has "no legal validity," and calling for the "withdrawal of Israeli armed forces from territories occupied in the recent conflict." The State Department refers to "occupied territories" in its own reports, including in a human rights report from last year.
Friedman, an Orthodox Jew and former bankruptcy lawyer who worked for Trump's real estate empire, has been an outspoken advocate for Israel's claim to Jerusalem. Although lacking a formal background in diplomacy, he was a top adviser to Trump's presidential campaign, vowing that a Trump White House would recognize Jerusalem as Israel's capital and relocate the US embassy in Tel Aviv to the contested holy city. Friedman has previously accused Barack Obama of "anti-Semitism" and likened one liberal Israeli anti-occupation group, J Street, to Kapos – Jewish "collaborators" who were appointed to supervise forced labor in Nazi concentration camps.
You can share this story on social media: