Israelis take Apple to court for slowing iPhones in $125mn lawsuit as number of cases snowball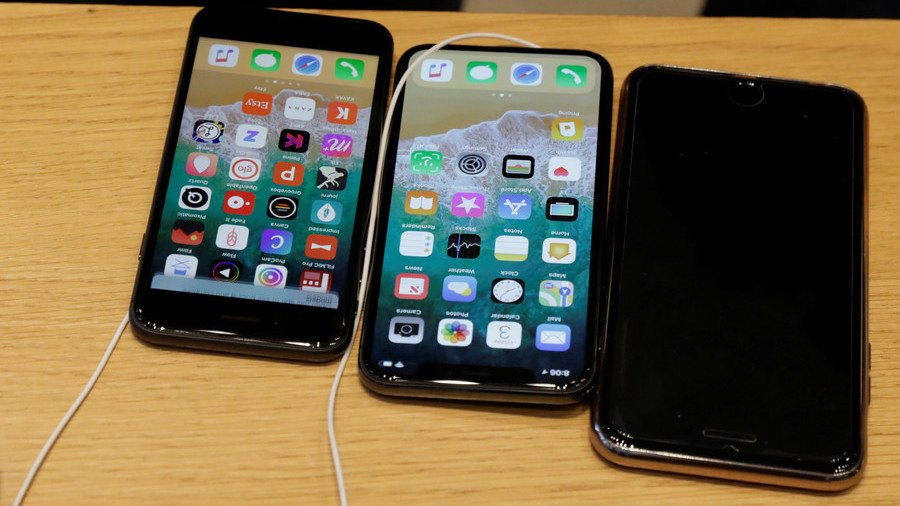 Two Israeli citizens have filed a class action lawsuit against tech giant Apple, accusing it of duping iPhone owners into buying the latest versions of the device by slowing down older units.
In the first cross-border legal action so far, the lawsuit filed in Tel Aviv Monday argued that Apple effectively defrauded its customers by failing to provide them with essential information on new software updates aimed at prolonging battery life at the expense of the gadget's speed. "There is no doubt that information about the device slowing is important, and cardinal, and users had the right to get [that information] from Apple before deciding whether to install the software updates," the plaintiffs argued, as cited by Haaretz.
A whole range of simple tasks, such as surfing the internet, sending emails or using apps were retarded as a result of the updates iPhone users are regularly advised to install without any knowledge about their adverse side-effects, the claimants argue. The Israelis further questioned the explanation Apple had offered to defend the "feature" when it said that by slowing down the devices, Apple was pursuing a benign goal of improving their "overall performance" and extending the time of service. What was portrayed as phone-saving updates have an underlying commercial motive – to make iPhone owners dispose of their slow-paced units in favor of brand new, faster models, the lawsuit alleges.
Apple admitted the negative effects of its software updates on older iPhone versions last Thursday following years of speculation that it was engaged in the deceptive practice. Despite claiming it was working for the benefit of phone owners, it was immediately hit with a barrage of lawsuits by disgruntled customers. At least four lawsuits are now pending trial in the US. Among them a class action lawsuit, filed in Chicago by iPhone owners from Illinois, Ohio, Indiana and North Carolina who argue they would not have thought of purchasing new iPhones had they known of a cheaper way of upgrading their old devices – to replace batteries.
"Nobody from Apple customer support suggested that he replace his battery to improve the performance of his iPhone," the complaint reads, describing the grievance of one of the five claimants. Kirk Pedelty was eventually forced to replace his iPhone 7 with a new iPhone 8.
A similar lawsuit was filed in Los Angeles by students at USC's law school. Stefan Bogdanovich and Dakota Spears allege that Apple violated its implied obligations to them by not revealing what the software feature was going to do to their phones.
The third case will be heard in a federal court in San Francisco, with the plaintiff, Keaton Harvey, arguing that his iPhone 6 unexpectedly shut down and was hardly usable before forcing him to buy a new phone for over $1,000.
The fourth class action lawsuit known so far was initiated by Eliezer Rabinovits and Victor Mazzeo in New York. The pair accuse Apple of being involved in "deceptive trade practices and false advertising."
You can share this story on social media: