High school teens 'forced' to work 11-hour shifts at iPhone X assembly plant to graduate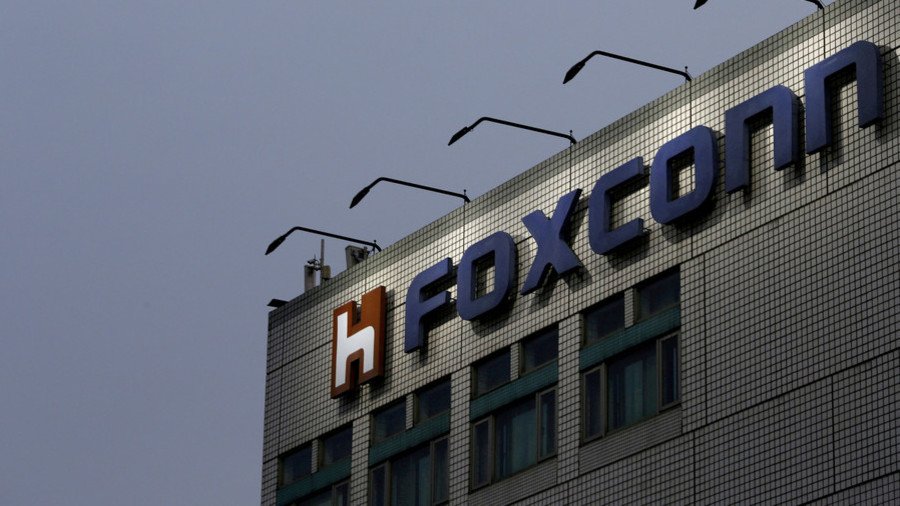 Chinese high school students have reportedly been "forced" to work up to 11 hours a day assembling the Apple iPhone X smartphones at a manufacturing plant in Zengzhou, central China, as part of a mandatory school "work experience" program.
READ MORE: New iPhone X owners complain of 'green line of death' on screen of $999 device (PHOTOS)
While student labor is not illegal in China, students must be paid and placements must be voluntary. It is also mandated that work experience be limited to 40 hours a week. The students allegedly said that the shifts far exceeded the legal limit. One student said she was being "forced" to work there by the school, adding that she fitted up to 1,200 iPhone X cameras during a single shift.
The six students, all aged 17 to 19, were part of a group of some 3,000 from Zhengzhou Urban Rail Transit School working at the Foxconn plant. Apple said that they have investigated the claims and found that there were indeed some instances where students were asked to work overtime, but that they did so voluntarily.
RT.com has contacted Foxconn and Apple for comment. Foxconn, a Taiwanese company, reported a 39 percent decline in quarterly profits earlier this month after the assembler was hit by bottlenecks in the production of the iPhone X, according to Reuters.
"At this facility, student intern programs are short term and account for a very small percentage of the workforce," Apple added in a statement to ArsTechnica. "We've confirmed the students worked voluntarily, were compensated, and provided benefits, but they should not have been allowed to work overtime. When we found that some students were allowed to work overtime, we took prompt action."
READ MORE: Silicon Valley 'working homeless' sleep in cars as tech titans live like kings
Apple's decision to release three new phones this year, instead of the usual two models, has seen a surge in demand for the most expensive – the iPhone X. Sales of the iPhone 8 and 8 Plus, have stagnated.
Foxconn hit the headlines in 2010 after a spate of 18 different suicide attempts resulting in 14 deaths at its factory in Shenzhen. Workers, said to have been distressed at the working conditions at the factory, threw themselves from the roof of the building.
You can share this story on social media: