Silicon Valley 'working homeless' sleep in cars as tech titans live like kings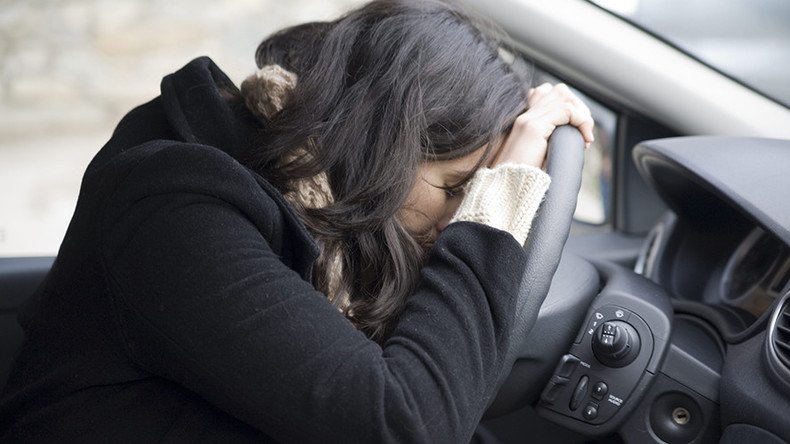 At the fringes of this dazzling techno mecca nestled on the Pacific coast of California, home to some of the world's wealthiest individuals and corporations, a rising number of 'working homeless' serve as a lamentable footnote to the American Dream.
This is not a story of Americans who have, for any number of reasons, dropped out of the economy and are now living on the streets. This is a story of hard-working Americans who have jobs, sometimes two or three simultaneously, yet are unable to afford basic rent. These people have come to define a whole new sub-culture of Americans that was unheard of just several decades ago: 'working homeless.'
Sad Valley?
The perennial issue of homelessness is not the first thing one would probably associate with Silicon Valley, which enjoys the status as one of the leading research-and-development centers in the world.
Powered along by dozens of Forbes 100 companies, like Apple, Alphabet (Google), Hewlett Packard and Oracle, Silicon Valley accounts for one-third of all venture capital investment in the US.
And although it may be slightly unsettling considering California's well-known liberal tendencies, tech stocks continue to smash records ever since the Republican Donald Trump entered the White House.
So, how to explain the disturbing phenomenon of retail workers, teachers, maintenance workers, plumbers and many other assorted service-sector workers, who are living out of cars and RVs in parking lots because their salary is not enough to afford the cost of rent? Especially in a region of the country that is practically swimming in cash.
"The median rent in the San Jose metro area is $3,500 a month, yet the median wage is $12 an hour in food service and $19 an hour in health care support, an amount that won't even cover housing costs," AP reported in a recent exposé devoted to the issue.
The report detailed the heart-wrenching story of Ellen Tara James-Penney, 54, who teaches at San Jose State University, who is paid "$28,000 a year to teach four English classes and is carrying $143,000 in student debt after earning two degrees."
"She grades papers and prepares lessons in the Volvo. At night, she leans back the driver's seat and prepares for sleep [with] one of two dogs, Hank, by her side. Her husband, Jim, who is too tall for the car, sleeps outside in a tent cot with their other dog, Buddy."
In Mountain View, a city of 80,000, over 300 vehicles are scattered throughout the city, serving as cramped living quarters for individuals and entire families. But, as officials come under increasing pressure to deal with the growing influx of homeless, resources are being stretched to breaking point.
According to the city's official website, "Mountain View homelessness nearly doubled from 139 in 2013, to 276 in 2015. These numbers have risen further countywide in 2017. For Mountain View, there are 416 homeless, up by 51 percent from 2015."
Meanwhile, in nearby Palo Alto, officials were forced to impose a 72-hour limit on RVs parked along streets in the city, following a raft of complaints by residents.
Blame the poor?
There is the temptation to blame these struggling individuals for their present plight. After all, why not just load up the vehicle and move to a place where the spending habits of the ultra-wealthy have not triggered steep inflation? Although there seems to be some truth to that statement, the problem is not so simple, as it goes beyond the borders of Silicon Valley.
Homelessness is now conspicuous throughout the country, but especially so in California. In a just-released study put out by the US Department of Housing and Urban Development, four of the top 10 cities for homelessness rates were in California (Los Angeles, San Diego, San Francisco and San Jose). New York City took the top spot.
Buried beneath the upbeat news of a surging stock market and breathless executive salaries, the uptick in homelessness that has prompted many local governments along the West Coast to declare states of emergency, the likes of which are usually reserved for natural disasters.
"A homeless crisis of unprecedented proportions is rocking the West Coast, and its victims are being left behind by the very things that mark the region's success: soaring housing costs, rock-bottom vacancy rates and a roaring economy that waits for no one," the Washington Post reported.
Up and down the coast, officials are scrambling for solutions.
"I've got economically zero unemployment in my city, and I've got thousands of homeless people that actually are working and just can't afford housing," Seattle City Councilman Mike O'Brien told the Post. "There's nowhere for these folks to move to. Every time we open up a new place, it fills up."
What makes the story all the more tragic is that many of the very same people who perform the backbreaking chores that the wealthy could not live without - plumbing, teaching, serving food, cleaning - are the ones getting left behind in the rush to riches.
"This is not a crisis of unemployment that's leading to poverty around here," Tom Myers, executive director of Community Services Agency, a non-profit based in Mountain View, told AP. "People are working."
You can share this story on social media: