More footage emerges of deadly bus plunge into underground passage in Moscow (DISTURBING VIDEO)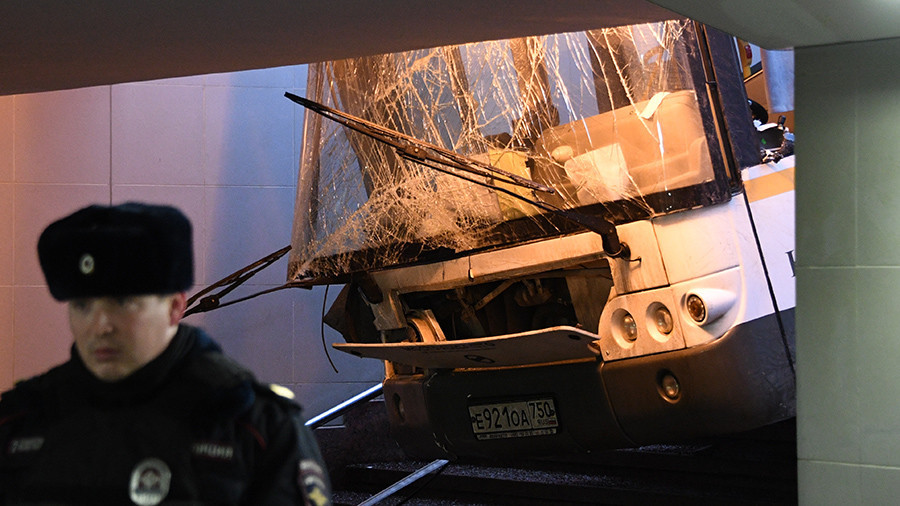 The moment a runaway bus drove down a stairway of an underground passage in Moscow was filmed by a CCTV camera placed a dozen meters away. Some readers may find the footage disturbing.
The incident resulted in four people being crushed to death on the stairway and at least three being seriously injured. The police are investigating the cause of the crash.
Witnesses told RT that the bus, which was about to run its usual route, suddenly accelerated and ran across the sidewalk and right into the underground passage. The passengers of the vehicle were not harmed in the incident, one of them said.
READ MORE: 5 killed as runaway bus crashes into underground passage in Moscow (VIDEO, PHOTOS)