German communities should be paid for taking in refugees – vice chancellor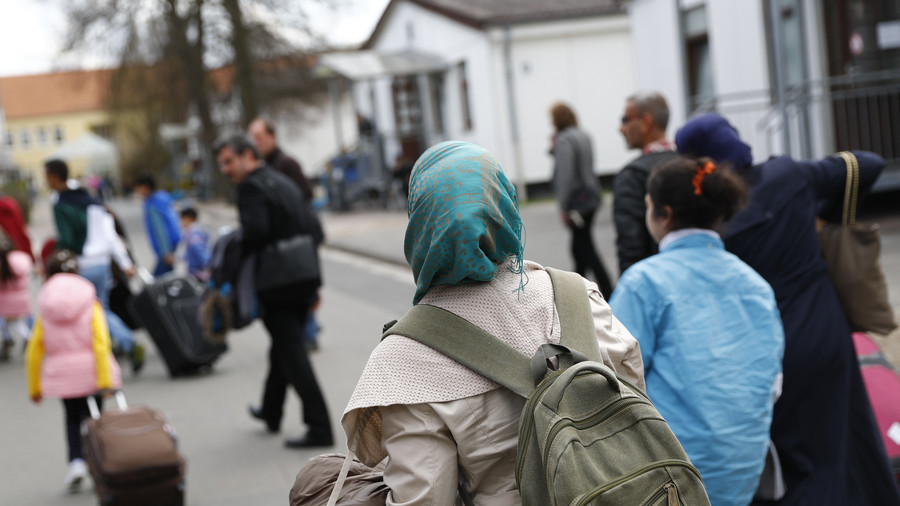 Local communities should be appropriately paid for taking in refugees to reduce social tensions, Vice Chancellor Sigmar Gabriel said, adding that Germany is becoming "a land of desire" like the US was in the 19th century.
Municipalities that take in refugees should receive incentives for doing so, particularly through government funding, Gabriel told German media, as cited by Die Zeit. He added that local communities should "decide for themselves how many refugees they receive."
In particular, the plan envisions communities being reimbursed for money spent on integration, plus the same amount for the needs of its residents.
Gabriel argued that the payments could help boost approval for Berlin's immigration policy, which has come under fire over the past two years in the wake of the refugee crisis. "Acting this way, we can also prevent the citizens from getting the impression that everything is being done for the refugees and nothing for them," he said.
Local authorities should not have to make hard choices on whether to integrate refugees or renovate a swimming pool, the influential Social Democrat said. He also believes the practice should go beyond national boundaries and become commonplace elsewhere in Europe. "The EU could set up a program to help local communities in poorer member states to fund it."
Gabriel has been among the more vocal proponents of Berlin's 'open-door policy,' under which the government has been reluctant to impose upper limits on the number of arrivals and introduce stricter border controls. This time, however, he was more cautious in speaking on the future of immigration.
For many, Germany is "what America was in the 19th century – a land of desire," he said, though the federal republic "cannot fulfill all desires." There are still limits to how many immigrants Germany can accommodate, he said. For one million refugees, an additional 25,000 teachers and many thousands of new homes are needed.
"It's not enough to say immigration is nice," said Gabriel. He called for a "civilized discussion on how big is our ability to integrate those who are not coming as asylum seekers, but because their lives are miserable at home."
READ MORE: 220+ flights canceled as German pilots refuse to deport rejected asylum seekers
Earlier this year, Germany made a number of moves targeting immigration. In December, the government launched a new program called 'Your country. Your future. Now!' which promises generous payouts to those who decide to return home voluntarily.
Families are eligible for up to €3,000 ($3,570) and individuals for up to €1,000 ($1,190) in addition to payouts under 'StarthilfePlus.' The new offer, however, is time-limited and will last only until the end of February 2018.