'Everything will collapse': German courts 'overwhelmed' by asylum seeker claims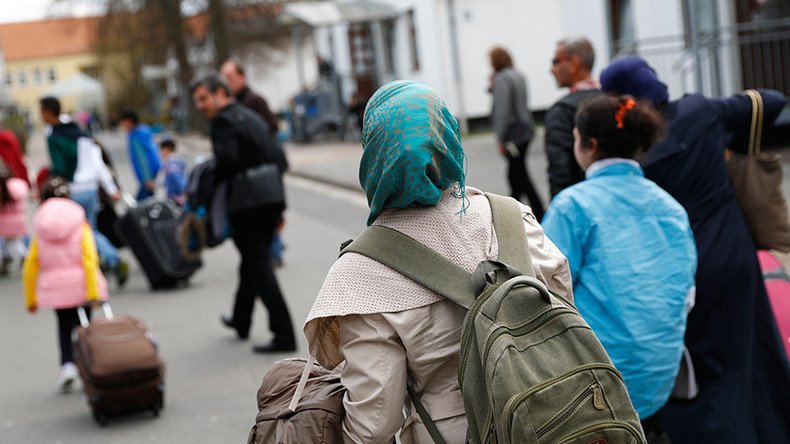 The number of cases filed by asylum seekers challenging the decisions of immigration authorities in German courts has brought the legal system to the brink of collapse, a top German judge has warned in an interview.
The sheer number of cases filed has overwhelmed the civil courts of the country, said Robert Seegmuller, chairman of the Association of German Administrative Law Judges while speaking to the publishing house Redaktionsnetzwerk Deutschland (RND).
"The situation is dramatic for administrative courts," Seegmuller told RND. "We are now completely stretched to our limits."
Seegmuller had been complaining since spring about the number of lawsuits being filed against the Federal Office for Migration and Refugees (BAMF). Thousands of applicants have challenged the decisions delivered on their cases by the BAMF, including deportation orders back to potentially unsafe countries such as Afghanistan.
Based on RND's estimations, there are approximately 250,000 asylum-related cases waiting to be brought before the courts.
"The administrative court system cannot endure such a figure in the long run. At some point, everything will collapse," Seegmüller warned. "Things may go well for a while, but not permanently."
With such a vast volume of cases, the German legal system finds itself lacking judges and other personnel, space, and IT capabilities, he added.
"The justice system is indeed determined to bulk itself up, but it is ever more difficult to find the desperately needed personnel," he said.
Seegmuller said in addition to the volume of work, the courts have to deal with poor decision-making by immigration authorities. He would not elaborate further.
The situation has been further complicated by a explosive reports earlier this year, in which a group of German soldiers with right-wing affiliations, allegedly plotted the assassinations of left-wing politicians with the intention to pin the crimes on migrants.
One of the suspects had managed to obtain a second identity as a Syrian refugee, prompting an early review of up to 100,000 asylum decisions which has created an even bigger backlog, according to the German Interior Ministry.
You can share this story on social media: