Germany to restart deportations to Afghanistan next week – reports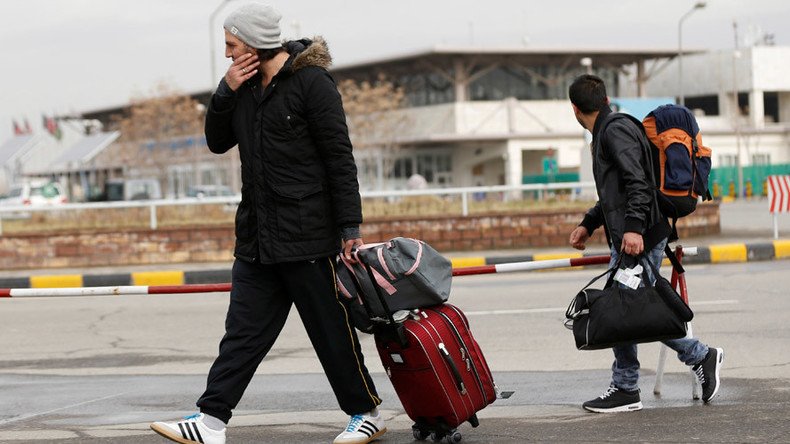 Failed Afghan asylum seekers in Germany could be ferried back to Afghanistan beginning next week, according to reports in the German media. Deportations to the country were paused following a deadly suicide bombing in Kabul last month.
After the blast on May 31, which killed over 150 people and severely damaged the German embassy, Chancellor Angela Merkel announced a temporary suspension of deportation flights to Afghanistan, with exceptions for security threats, criminals and those refusing to reveal their identity.
The policy was subject to a security review, with Merkel saying the ban was unlikely to be lifted until July. Der Spiegel newspaper and broadcaster NDR broke the news of the scheduled deportation flight from Leipzig to Kabul next Wednesday, though the government has refused to confirm the reports, as is its policy, seeking to avoid the public protests that have plagued the deportation process.
There are about 250,000 Afghans living in Germany, and nearly 12,000 are waiting to be sent back to their homeland under the policy implemented by the German government in late 2016. So far, a mere 107 migrants have been deported on five separate flights.
But the deportation of Afghans, whose country remains locked in conflict, remains one of Germany's most symbolic and hotly-debated issues.
"The federal government must no longer play down the security situation in Afghanistan and must present a new situation report that reflects the reality," said Green Party chairman Simone Peter, a representative of several left and center-left parties that have opposed the deportations on principle.
"As long as the German embassy in Afghanistan is not operational and an official interpreter on the plane is not guaranteed, I cannot be responsible for sending people from the Rhineland-Palatinate for this flight," said Integration Minister Anne Spiegel, who confirmed government plans to the DPA news agency.
A senior official from Merkel's Bavarian allies, CSU, also said that it was too early to resume deportations, which the party had previously advocated.
READ MORE: Germany mulls deporting half its Afghan refugees, Karzai says it's a good idea – Bild
Before 2015, it was unusual for an Afghan asylum application to be rejected, but this year, fewer than half have been accepted, amid persistent media reports that the identities of the newcomers are hard to determine, and that many are former members of Taliban and Islamic State (IS, formerly ISIS/ISIL) terrorist group.
You can share this story on social media: