Two hospitalized, dozens injured in Madrid train crash (PHOTO, VIDEO)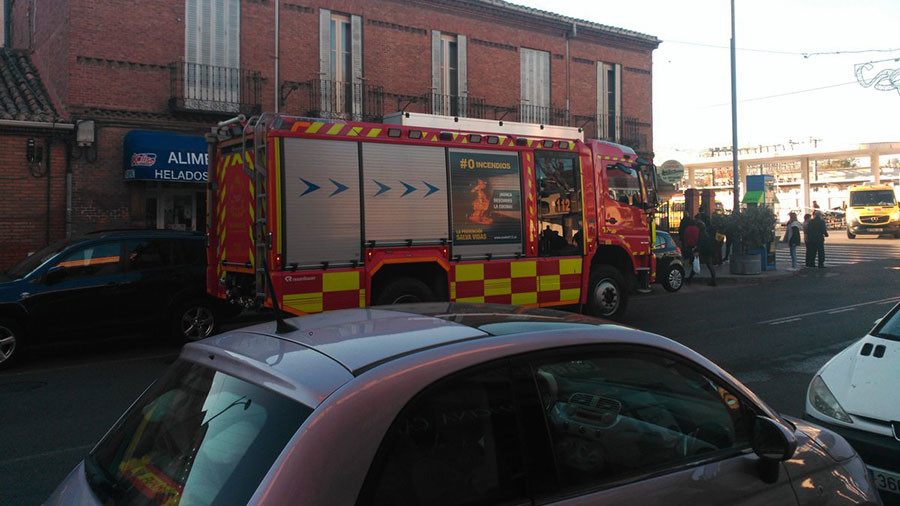 Two people have been hospitalized and dozens more injured after a double-decker commuter train crashed into a barrier near Madrid.
The incident occurred at around 4pm local time outside the Alcala de Henares station some 40kms (24 miles) east of the Spanish capital Friday, the country's railway operator Renfe confirmed. The company has now opened an investigation into the crash but said the train was travelling at a "very low speed."
Emergency services have dispatched 20 units, including ambulances and a helicopter, to the scene according to El Diario. The 112 emergency center tweeted that some 39 people were treated for injuries, with two people classed as seriously injured. The mayor of Alcala de Henares, Javier Rodríguez Palacios, also confirmed to the paper that the driver of the train has tested negative for drugs and alcohol.
The rescue operation ended at around 6:20pm local time.
A spokesman for the emergency services confirmed the number of injuries in a video posted to Twitter. "Of the 39 injured, 26 were treated for light injuries," he said. "Principally the light injuries were anxiety attacks and cuts. Eleven people with moderate injuries have been transferred to nearby hospitals. The two people who were seriously injured were the first attended to."
You can share this story on social media: