17 injured including children after truck-train collision in Russia (PHOTOS, VIDEO)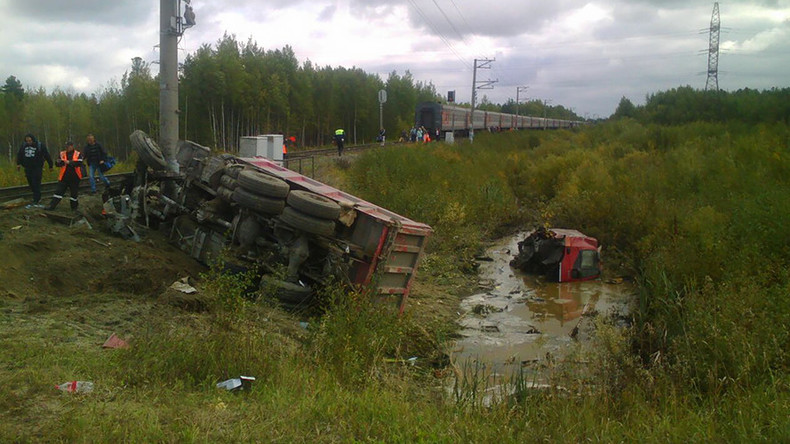 A collision between a train and a truck in western Siberia has left injured 17 people injured, according to authorities. At least three children are among those hurt in the incident, one of them in serious condition.
"The governor of Ugra, Natalia Komarova, is in Nizhnevartovsk. As of late afternoon, 17 people are reported injured," a statement from the official command unit of the local administration reads.
Earlier, local authorities reported that 16 people were injured and taken to hospitals in Nizhnevartovsk, three of them children. One of the children is in serious condition, and two adults are in extremely serious condition, Interfax reported.
The exact causes of the crash are being investigated. The incident could be due to failure of the brake system of the truck or the driver falling asleep at the wheel, local authorities say.
The incident happened Khanty-Mansiysk Region, located in western Siberia.
READ MORE: 10 children among 12 killed in collision between truck & bus carrying acrobatics team in Russia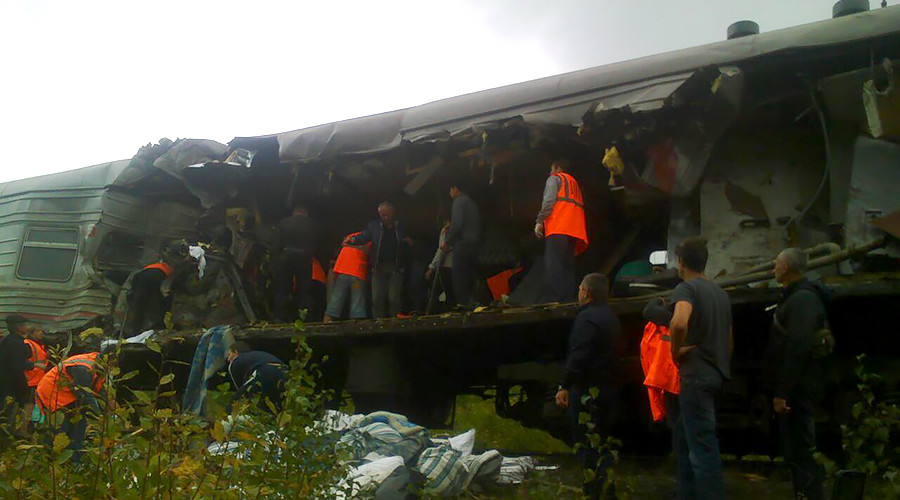 The Ministry for Emergency Situations for the Region told Interfax that the collision occurred on the 17th kilometer of the Nizhnevartovsk-Megion highway.
"The Kamaz truck collided with the Adler-Nizhnevartovsk train on the railway track. According to preliminary information, the truck touched the train tangentially," the source said.
According to the Ministry of Emergency Situations, the train was carrying 271 passengers.
Currently, 132 people and 38 units of equipment are involved in clearing the accident scene.
Law enforcement is conducting an investigation into the crash.