People injured as trains collide near Vienna, two carriages overturned (PHOTOS)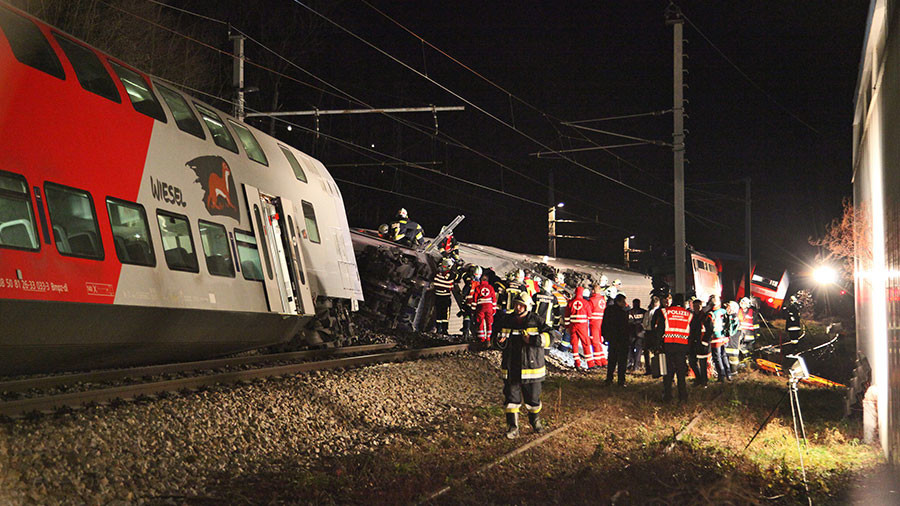 A two-train collision resulted in a pair of carriages being overturned near the Austrian capital Vienna. Over a dozen people were injured, local transport company confirmed.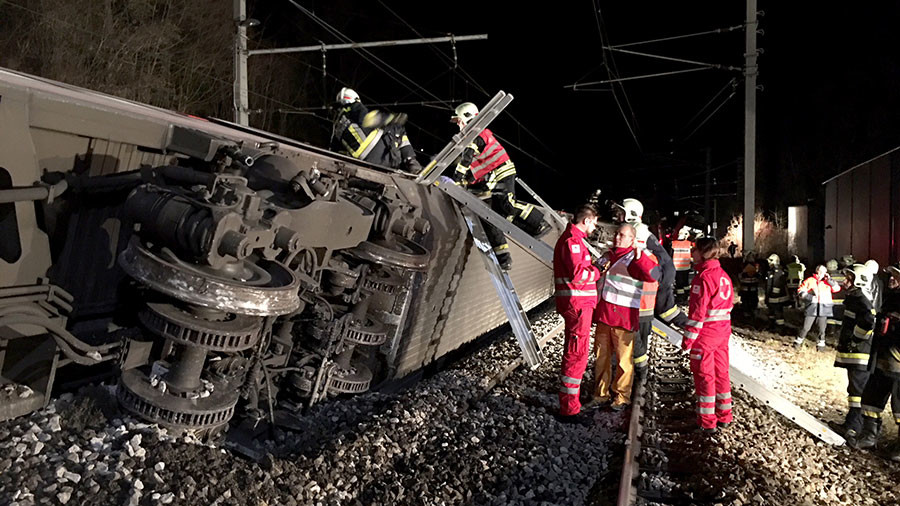 The crash happened at around 6pm local time near the station of Kritzendorf, north of Vienna. Roman Hahslinger, a spokesman for railway company OBB, said a Railjet intercity train struck a regional train, resulting in the Railjet train tipping over. Some 150 passengers were aboard the two trains.
Aktuelle Lage zu dem Zugsunglück in #Kritzendorf:- Derzeit besteht kein Zugsverkehr zwischen Klosterneuburg-Weidling und St. Andrä Wördern.- Es gab eine Kollision zwischen einem Regionalexpress (REX) und einer S-Bahn (SB)- Rettungskräfte bergen derzeit die Verletzte (15 P.)

— S-Bahn Wien (@SBahnWien) December 22, 2017
There were about 150 passengers on the train when the crash occurred, Austria's OBB railway spokesman Roman Hahslinger told the Kurier newspaper. He added that 14 passengers were injured during the incident, and at least one person suffered a traumatic brain injury. Vienna's S-Bahn railway operator, however, put the number of injured at 15 in a tweet.
READ MORE: At least 3 people killed as Amtrak train derails onto highway in Washington state (VIDEO)
Resperger also told ORF that two helicopters and a large number of rescue workers were on the scene. The cause of the crash is still unknown.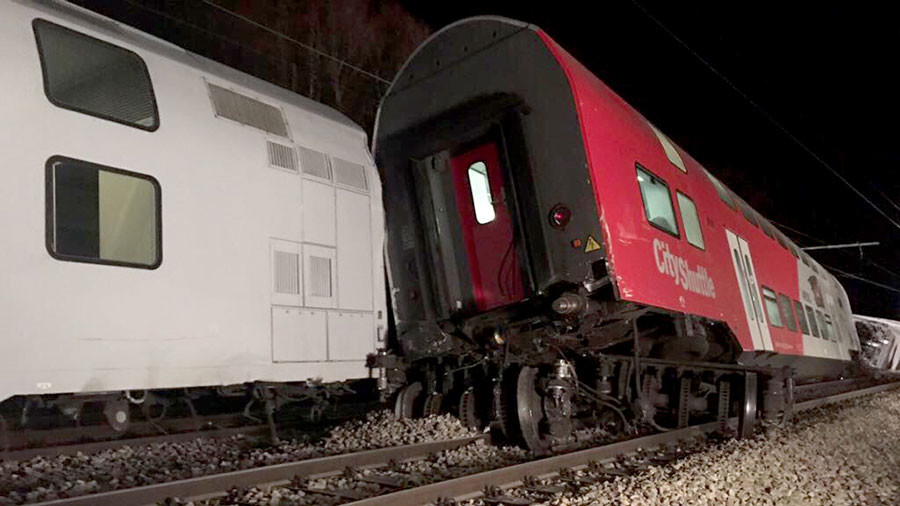 Rescue services had to free some of the trapped passengers from the carriages, authorities said. A rail replacement bus has been set up to service the route.
You can share this story on social media: