'Not the world's gendarme': Putin says Russia will scale down military spending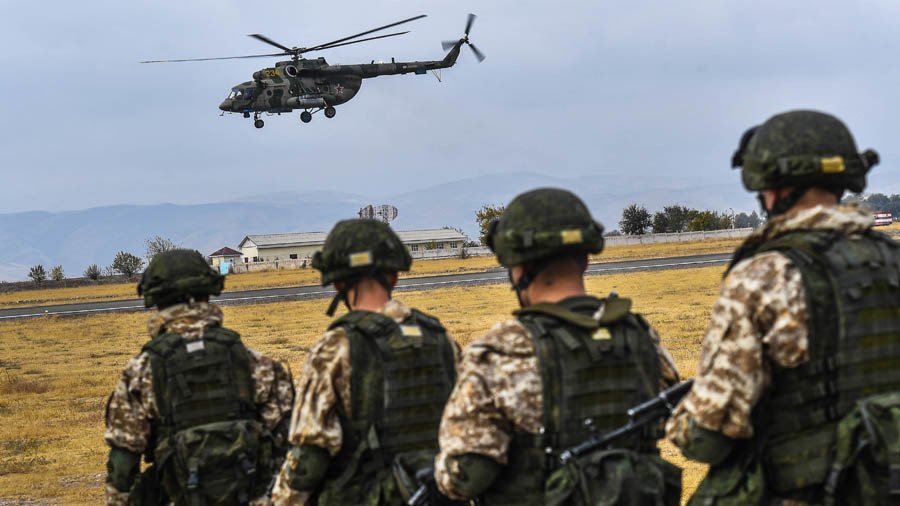 Moscow will not engage in an exhausting arms race, and the country's military spending will gradually decrease as Russia does not seek a role as the "world gendarme," President Vladimir Putin said.
Moscow is not seeking to get involved in a "pointless" new arms race, and will stick to "smart decisions" to strengthen its defensive capabilities, Putin said on Friday during an annual extended meeting of the Defense Ministry board.
"Intelligence, brains, discipline and organization" must be the cornerstones of the country's military doctrine, the Russian leader said.
The last thing that Russia needs is an arms race that would "drain" its economy, and Moscow sure does not want that "in any scenario," Putin pointed out.
"There is something else that we take into consideration – and I am speaking without irony – we rely on our peaceful foreign policy. That's crucial, since we don't need countless bases all over the world, we are not seeking to play the role of the world gendarme – we do not need that," Putin stated.
Russia is set to scale down its military budget after the surge it experienced back in 2016. "Next year it will be some 2.8 percent of GDP. It will even slowly decrease further," Putin explained.
READ MORE: Nukes and tanks a priority for Russian defense procurement next decade – report
The president also touched upon the prospects of the country's military development in the future. Russia must be among the leaders of building a "new generation army," implementing cutting-edge technologies, he said. In certain fields, Russia even must be an "absolute leader" to bolster defensive capabilities and ensure the safety of the country. New technological tendencies must not only be "considered" but become a foundation for "military planning and building," he stressed.
You can share this story on social media: