Putin: New US national security strategy is offensive & aggressive, Russia must take note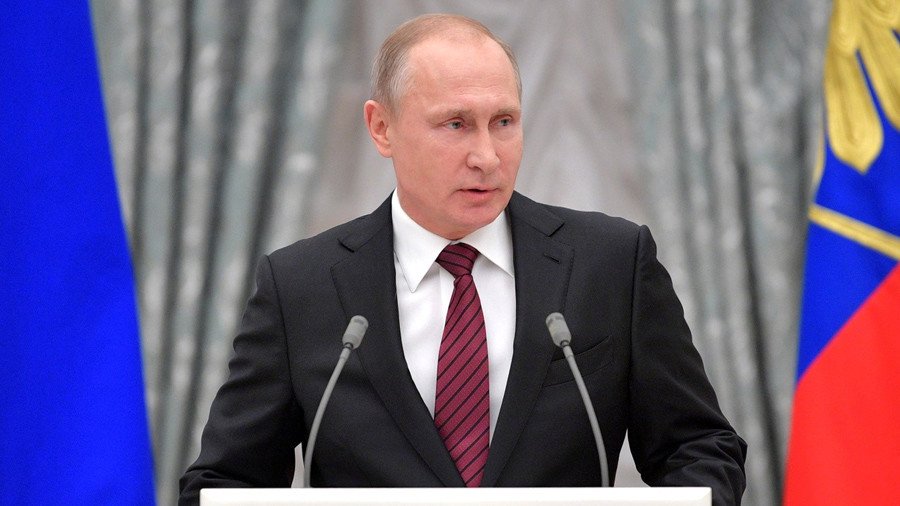 Washington's new national security strategy is "aggressive," Russian President Vladimir Putin has said, adding that Moscow will take the US stance into consideration.
Both the US and NATO have been "accelerating build-up of infrastructure in Europe," the Russian leader said Friday. Referring to the "defense strategy recently put out" by Washington, Putin said it was "definitely offensive... speaking in diplomatic language."
"And if we switch to military language, then its character is definitely aggressive," the president added, speaking at a Russian Defense Ministry meeting.
With NATO's build-up in Europe, the US has violated the 1987 treaty on the elimination of intermediate-range and shorter-range missiles, Putin pointed out.
"Formally," America's missile-defense launchers now based in Poland are meant to counter threats, he said. "The point is, and specialists know about it very well, those launchers are all-purpose. They can also be used with existing sea-launched cruise missiles with the flight range of up to 2,500 km [1,550 miles]. And in this case, these missiles are no longer sea-launched missiles, they can be easily moved to land," Putin added.
Russia's Defense Ministry "should take into account" Western military strategies, Putin said, adding that "Russia has a sovereign right and all possibilities to adequately and in due time react to such potential threats."
READ MORE: US to spend $214mn on Europe air bases on pretext of 'Russian aggression'
There are efforts to disrupt strategic parity through deployment of global anti-missile defense system and other strike systems "equatable to nuclear weapons," the Russian leader told military officials. At the moment, Russia's strategic nuclear forces are a reliable deterrent to such a military build-up, he added. However, it is necessary to develop them further, Putin said. "I'm talking about missile systems fit to steadily counter not only existing, but also future ABMs."
You can share this story on social media: