America's new national strategy 'potential threat to the world' – Russia's security chief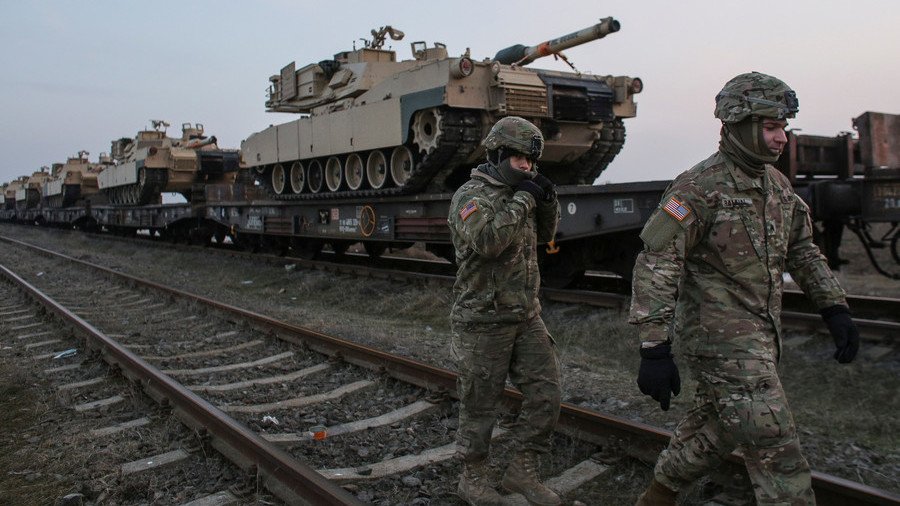 The head of the Russian National Security Council has hit out at Washington's national security strategy, unveiled on Monday, saying it is filled with "groundless accusations" and will cause instability around the globe.
"The realization of the aims outlined in the document, including the strengthening of America's international positions through power could carry a potential threat to regional and international security," Nikolai Patrushev told journalists in Moscow.
In the preface to the 55-page document, the first national strategy published since February 2015, US President Donald Trump promises "a strategic vision for protecting the American people and preserving our way of life, promoting our prosperity, preserving peace through strength, and advancing American influence in the world."
Patrushev said that "these aspects of the new document will be taken into consideration in Russia's future planning of its own national security policies."
Meanwhile, the security focus is turned away from the immediate dangers of North Korea, and towards Russia and China, which purportedly "challenge American power, influence, and interests, attempting to erode American security and prosperity."
Patrushev said that the US attitudes in the text have a direct lineage from the Cold War to the recent discord with the Obama administration.
"Despite noticeable changes in the wording compared to similar documents in the past, there is a certain ideological continuity," said Patrushev. "You can particularly see it in relation to our own country, which is openly named as a leading security threat."
Specifically, Moscow is accused of "developing advanced weapons and capabilities that could threaten our critical infrastructure" and "using information tools in an attempt to undermine the legitimacy of democracies," in the process creating "an unstable frontier in Eurasia."
"Every mention of Russia in the document is a groundless accusation," Patrushev said. "Nonetheless, as before, Russia will work on ensuring peace, and developing international relations on the basis of mutual respect for sovereignty and national interest."
Earlier, the Kremlin described Trump's vision as "imperialistic in nature," while Beijing called on "the US side to stop deliberately distorting China's strategic intentions and abandon such outdated concepts as the Cold War mentality and the zero-sum game."
You can share this story on social media: