Mafia-linked ambulance driver allegedly killed patients to make money on funerals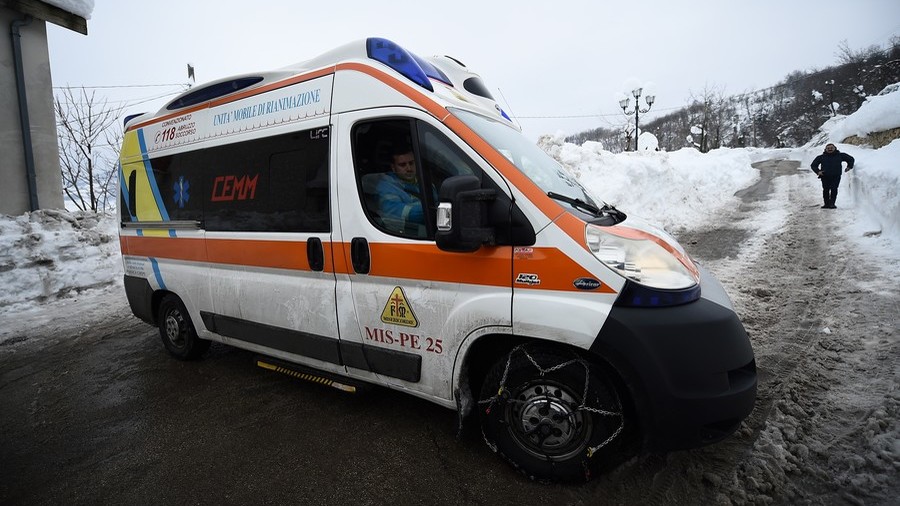 An Italian ambulance driver is suspected of killing at least three patients to make money from their funerals, each human life costing €300. The gruesome investigation has been dubbed by the police the 'Ambulance of Death.'
The 42-year-old driver, identified as Davide Garofalo, was arrested on suspicion of voluntary homicide in the Sicilian town of Biancavilla on Thursday morning. The suspected murder scheme was going between 2012 and 2016, police said, adding that neither the hospital, nor doctors knew about the killings.
Police probed over 50 suspicious deaths in the area. A dozen of them were considered "particularly meaningful" for the probe and three of them have been already attributed to Garofalo. At the moment, he is suspected of killing an elderly woman and a man, as well as a 55-year-old person in 2015. All three were reportedly terminally-ill patients.
The modus operandi of the 'ambulance of death' driver was to kill the patients during transport from the Biancavilla hospital to their homes. Police says he injected air into the patients' veins so that they would die from embolism, and then recommended grieving families funeral agencies which allegedly paid the driver €300 for each body. Garofalo claims that all patients died from natural causes.
Garofalo is reportedly very close to a local Mazzaglia-Toscano-Tomasello clan. According to the Catania district attorney, it was the mafia which put its people on local ambulances to receive economic benefits.
The investigation started after an informant, who refused to be identified, gave police details about the murder scheme. The person then made revelations on Le Iene television program on Italia 1 in March.