South Korean 'nut rage' exec spared jail over bizarre runway incident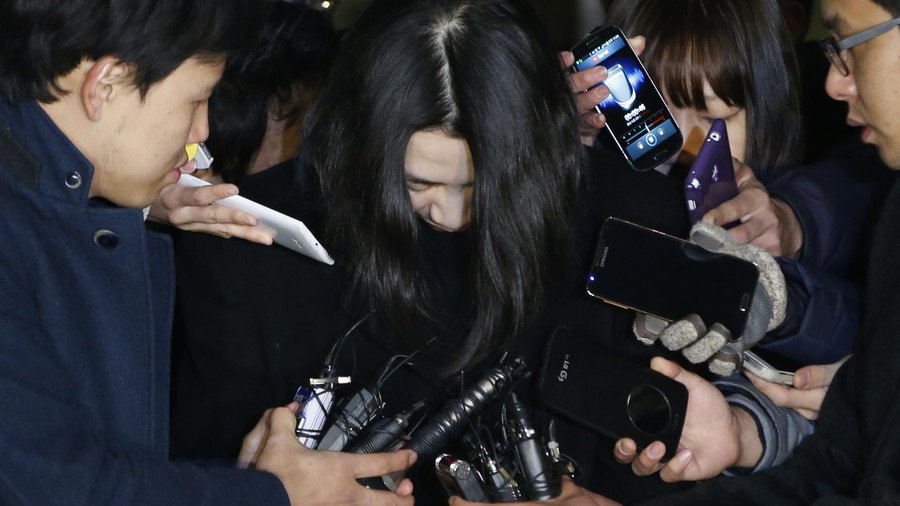 Former Korean Air Lines Vice President Heather Cho has avoided a return to prison after the country's supreme court upheld her suspended sentence.
Cho made headlines around the world in 2014 after becoming embroiled in a bizarre 'air rage' scandal. After flying into a rage over the way she was served nuts in first class, Cho forced the aircraft to return to its gate at the airport.
She was charged with, among other things, violation of aviation law and was originally sentenced to one-year in prison. However, she has been free from custody since May 2015, when South Korea's appeals court suspended her sentence.
That appeals court ruling was upheld by the supreme court, who said that forcing a plane which was on the ground to return to its gate could not be seen as "route deviation." The court did, however, find Cho guilty of abusive language and actions against the cabin crew.
Chief Steward Park Chang-jin was ejected from the aircraft and made to kneel before Cho while she lambasted him. He was later demoted after speaking out against her and recently announced that he was suing the airline.
The incident became a national scandal in South Korea, due in part to Cho's father being chairman of the conglomerate which owns the airline. Afterwards Cho stepped down from her role as Korean Air Lines vice president and reportedly tried to apologize to crew members.
You can share this story on social media: