'Apple stole our logo': Chinese clothing brand goes to court over App Store icon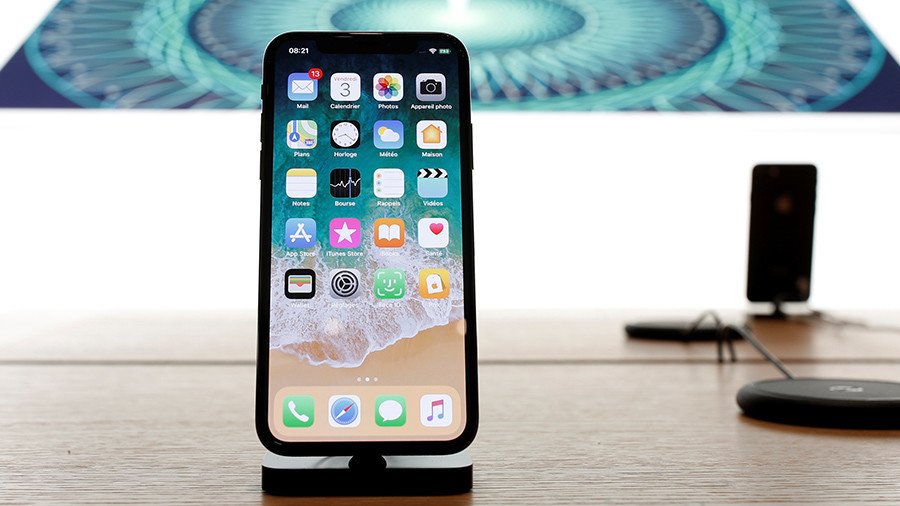 A clothing label in China has reportedly filed a lawsuit in a Beijing court after accusing American technology giant Apple of using its trademark logo in the latest version on its App Store.
The current emblem used in the iOS and macOS Apple operating systems shows three sticks crossed in triangular form. The image looks uncannily similar to the logo representing the clothing brand, the Kon company claims.
Demanding a public apology as well as financial compensation from the US company, the Chinese firm sued Apple, citing Chinese copyright law violation, Phone Radar reported. Kon also demanded that Apple stop selling devices displaying the logo in question (which is, basically, any device with access to the App Store) until judgement is delivered.
READ MORE: Apple taken to court by Australia over alleged iPhone 'bricking'
Apple's emblem previously featured a crossing pencil, paintbrush and ruler. It was then changed to another version, with the stationery design replaced with sticks with rounded edges. Although Kon's "sticks" have sharper ends, the logos do look similar, which might force Apple to spend millions on rebranding should it decide not to settle, according to Apple Insider.
Adding to the twist, the Chinese brand's logo in turn is said to be inspired by the British punk rock band the Sex Pistols, with the lines said to be representing bones and, metaphorically, power of life over death.
Chinese clothing brand Kon sued Apple for stealing its logo for the App Store. Kon claimed that they own the trademark and Apple's new App Store logo used on iPhones and macOS is a violation of Chinese copyright law. Kon is demanding Apple publicly apologize and pay damages. pic.twitter.com/rsZRENfc2r

— FashionLawInstitute (@FashionLaw_Inst) December 20, 2017
Apple has already been involved in legal controversies involving its trademark in China. A company producing leather goods under the "iPhone" name has gone to court, claiming Apple can't have exclusive rights for the mark, which the Chinese manufacturer had officially registered. The court ruled against Apple.
You can share this story on social media: