Duterte recalls drug addicts used to rape 'beautiful women,' now degraded to targeting toddlers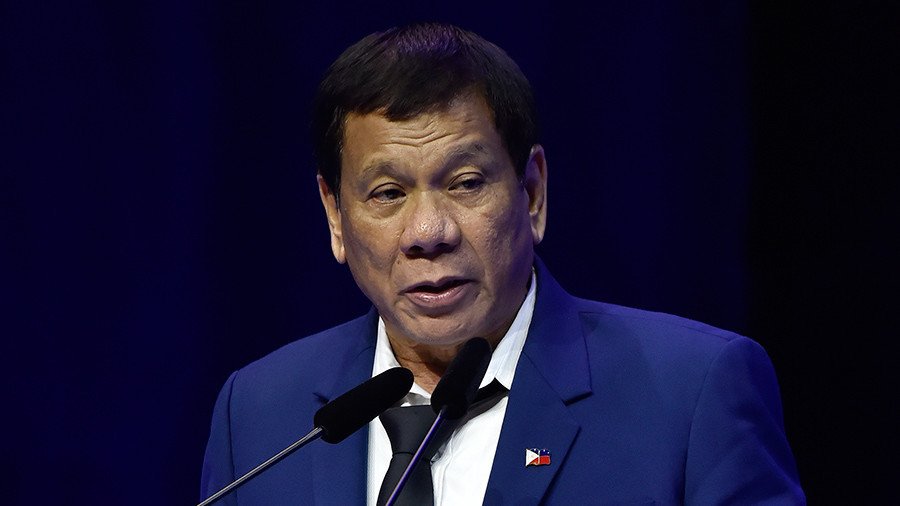 Philippines President Rodrigo Duterte has shared his insights on the destructive effect of drugs, providing a contentious example of addicts raping infants in "modern times" instead of "beautiful women" as they used to.
Duterte's controversial comments were delivered at his presidential palace, addressing senior government officials and legislators. The Philippines strongman shared his thoughts on the differences between drug addicts then and now. He emphasized the importance to fight modern drugs as they lead to a degradation he "cannot imagine."
"And you know what? May I be forgiven by Maggie dela Riva (Filipina movie actress). During our time, the rape victims were beautiful," the president said in a mix of English and Filipino, as quoted by the Rappler news outlet.
Duterte was referring to the case of Riva who was abducted and gang-raped by four men in 1967. While one of the perpetrators died in prison from a drug overdose, the three others were executed by electric chair. In his time, Duterte said, drug-abusers targeted "beautiful women," who were "worth dying for."
In "modern times," however, the moral degradation of the addicts has reached a new low, "even one-month-old infants are being raped," the Philippines leader said, adding, that he "cannot imagine" such a heinous crime. Following the emotive example, Duterte underlined the importance of eradicating shabu – South East Asia slang term for methamphetamine.
"If you make three million of my country as slaves to a chemical called shabu, you will really make me feel bad. And shabu, one of the immediate and long-term use, shrinks the brain of a person," the president said, as quoted by the PhilStar newspaper.
Duterte has long been under fire for alleged extrajudicial killings and human-rights violations in his no-holds-barred war on drugs. Over 7,000 suspected drug dealers and users have been killed by law enforcement and "unidentified gunmen" in the country-wide crackdown on drugs since July 2016.
The Philippines president has repeatedly woven in a rape theme in his speeches, delivering controversial comments and crude 'jokes' on the matter. Addressing soldiers fighting against Islamic State (IS, formerly ISIS/ISIL) linked militants on the southern island of Mindanao in May, Duterte expressed his full support in a clear example of his perceived vulgarity.
"I will go to jail for you. If you happen to have raped three women, I will own up to it," the president told his troops. The remarks were denounced as a really bad joke and caused worldwide consternation. Duterte stood by it, however, insisting it was not a joke, but sarcasm.
You can share this story on social media: