Rape, Viagra, Obama & Hitler: Philippines President Rodrigo Duterte's craziest quotes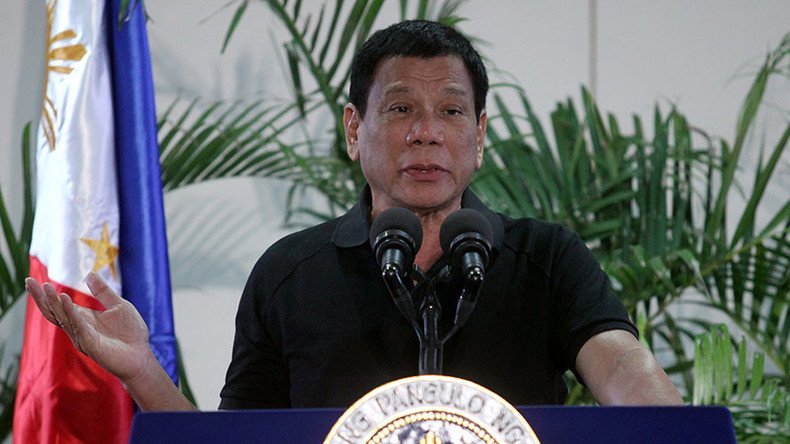 Philippines President Rodrigo Duterte is at it again – this time telling US President Barack Obama to "go to hell". Yet this is far from the most shocking statement from a leader, who has gained global notoriety for his offensive and vulgar insults.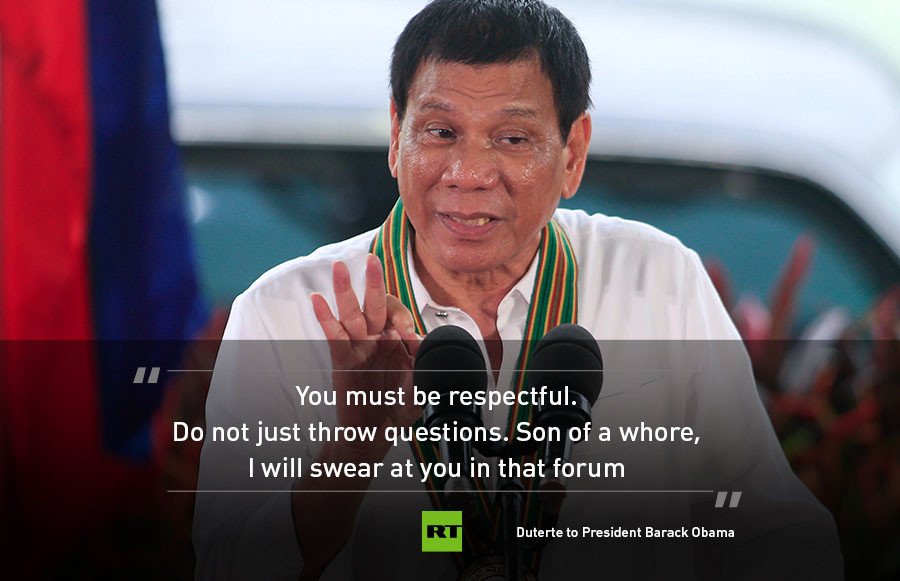 Possibly Duterte's favorite slander, he also branded Pope Francis a "son of a whore" during the pontiff's visit to the country in 2015 after Duterte was delayed in traffic.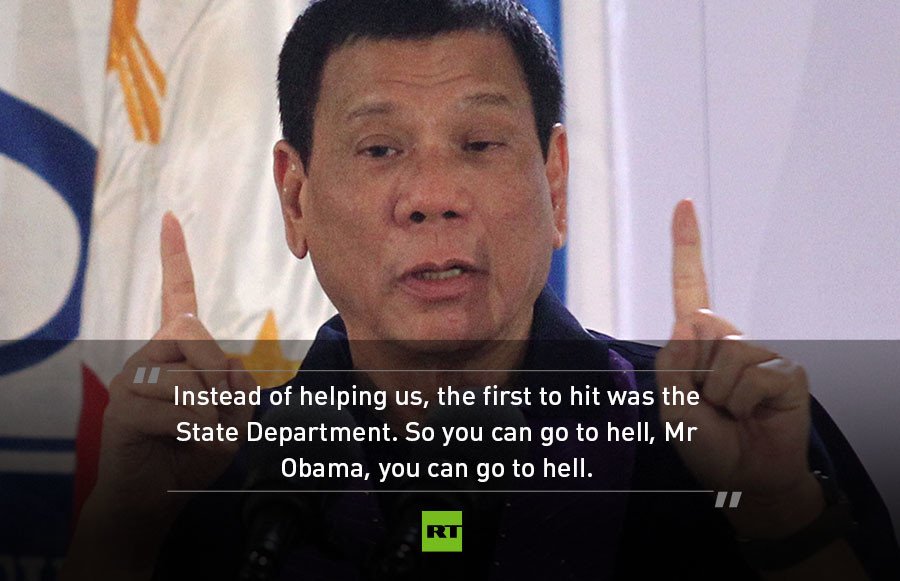 Another comment targeting Obama came in a speech in Manila where he criticised the US for not selling weapons to the country, yet adamant it mattered little, as he could buy them from Russia and China instead.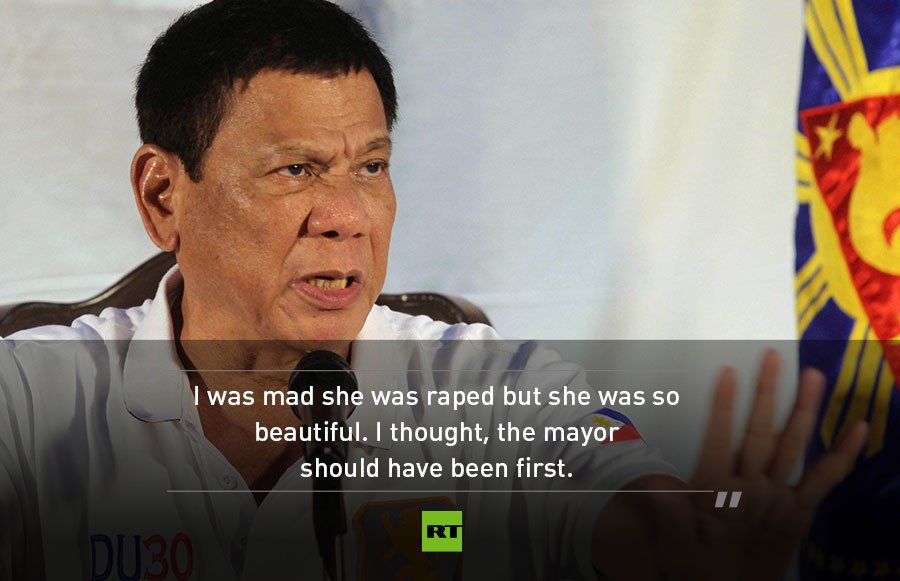 Proud of being a self-declared womanizer, Duterte showed a complete lack of humanity when he joked about the death of Australian missionary Jacqueline Hamill during a prison riot in Davao in 1989, at a time when he was serving as mayor of the city. He later claimed it was not a joke but instead came from anger caused by the incident.
His insensitivity on rape extended to his own daughter, Sara, who earlier this year admitted to being a rape victim. Duterte called his daughter a "drama queen" saying "she can't be raped - she carries a gun."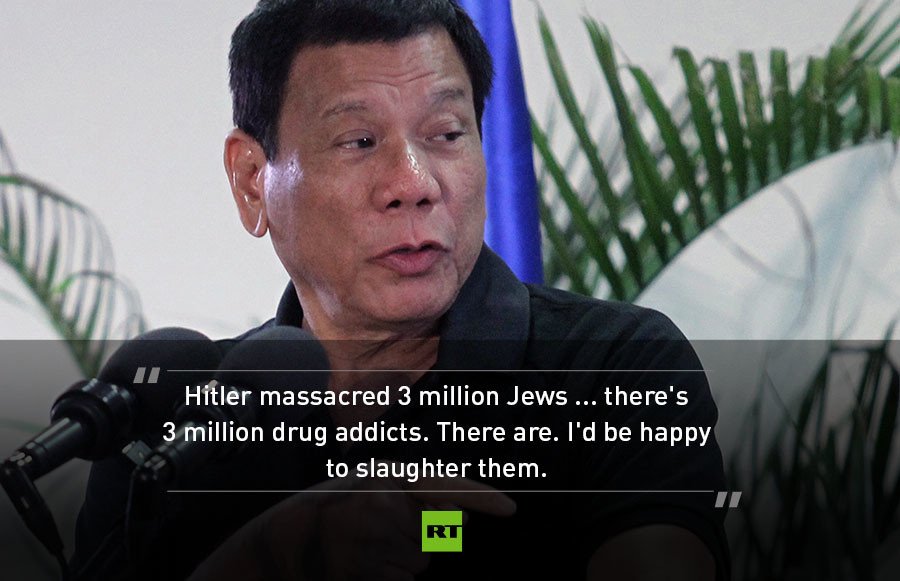 Duterte has shown zero tolerance for criminals in the Philippines, vowing to kill 100,000 criminals in the country. Not just that, he also declared during his 2016 election campaign such criminals would be dumped into Manila Bay to "fatten all the fish there."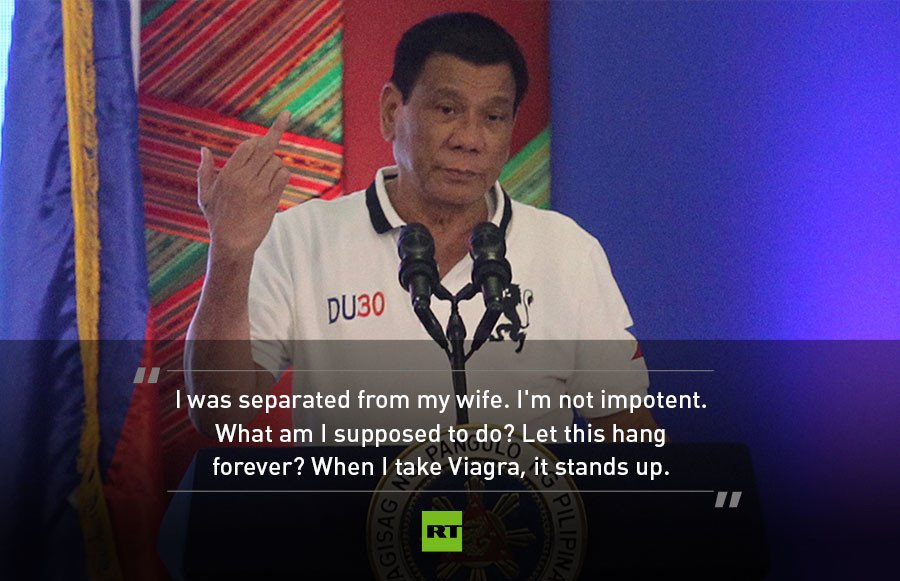 Duterte can also be a bit too honest about his sexuality, telling the public about his love of Viagra. He's also spoke about how he considered joining the priesthood but if he had he would now "be a homosexual."
WATCH MORE:
You can share this story on social media: