'Not just ISIS': Assad decries West's support for militants, vows to root out all terrorism in Syria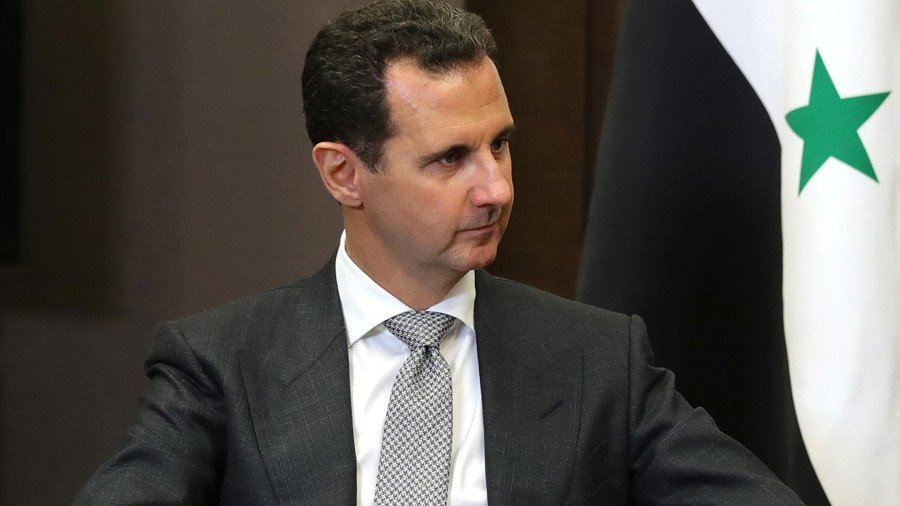 The war in Syria won't be over until every last terrorist is defeated, including those backed by the West, Syrian President Bashar Assad has said, accusing some Western countries of having hands "covered in Syrian blood."
Speaking to reporters after his meeting with Russian Deputy Prime Minister Dmitry Rogozin in Damascus, Assad told journalists that focusing on Islamic State (IS, formerly ISIS) alone distracts from the other extremists in Syria supported by the West such as Al-Nusra Front, also known as Jabhat al-Nusra, an affiliate of Al-Qaeda.
"Terrorism is not limited to Daesh [derogatory name for IS]. Daesh is just a part of terrorism. And while there are terrorist organizations like Daesh, Al-Nusra and organizations with other names, this means that we are still at war. So the war on terrorism in Syria will be completed when the last terrorist in Syria is eliminated without reference to their name. Then you can really talk about a victory," the Syrian leader explained.
Talks to end the country's civil war, which has been raging since 2011, hit an impasse in Geneva on Thursday when the opposition delegation demanded Assad step down. UN Special Envoy for Syria Staffan de Mistura said that a "golden opportunity" was missed, while the French government had earlier accused the Syrian government of obstructing the talks.
"Since the beginning, France has been the spearhead of supporting terrorism in Syria," Assad shot back. "France's hands are covered in Syrian blood and it has no right to evaluate any peace conference. Those who support terrorism do not have the right to talk about peace, let alone the right to interfere in the Syrian affairs. All their statements mean nothing to us and have no value."
Assad also had harsh words for the US-backed Syrian Democratic Forces (SDF), a Kurdish-led militia which is now in control of much of eastern Syria.
"All those who work under the command of any foreign country in their own country and against their army and people are traitors, quite simply, regardless of their names," he said, "and that is our evaluation of the groups that work for the Americans in Syria."
But the Syrian leader said that he valued his country's co-operation with Russia and was looking forward to a new round of talks in Sochi, which aim to discuss the new Syrian constitution and upcoming elections. He added the Syrian government also welcomes the UN's and the international community's efforts to bring peace to Syria – as long as Syrian sovereignty is respected.
"Any UN role in the upcoming elections must be based on the UN Charter which emphasizes Syria's sovereignty and the Syrian people's decision. So, we're not worried about any UN role, and we can say that we welcome any UN role as long as it respects Syrian sovereignty, as anything that impinges on this sovereignty is rejected."
You can share this story on social media: