British aid for Syria being funneled to extremists… again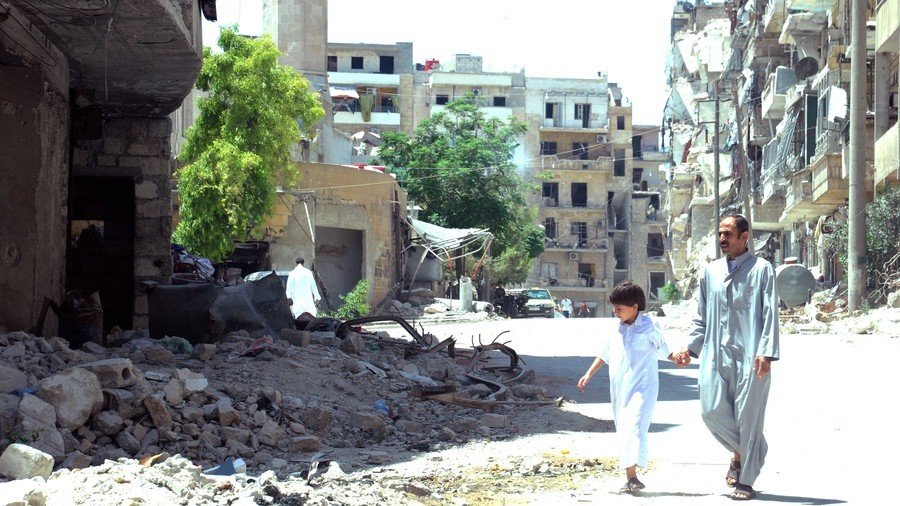 The UK government has suspended a foreign aid project in Syria amid allegations that funds are being pocketed by extremists groups. It is yet another report of British taxpayers' money reaching the wrong hands.
The project seeks to use aid funds from Britain to help officers of the Free Syria Police (FSP) implement order in the region following the Syrian uprising. However, claims that the funds were being diverted to extremists were made in a BBC Panorama program, Jihadis You Pay For. The program, aired on Monday evening, also claims that UK-backed officers were apparently working with courts imposing torture and executions.
The Adam Smith International think tank, which has been managing the project since October 2014, denies any allegations of wrongdoing. It says it had managed taxpayers' money "effectively to confront terrorism."
Allegations were also made concerning extremists from the Syrian Al-Qaeda branch, Jabhat al-Nusra (Al-Nusra Front), directly choosing officers for two stations in the country's north-western Idlib province.
Kate Osamor, Labour's shadow secretary of state for international development, said Britons will be "outraged" if the allegations turn out to be substantiated. "We need to understand how the Foreign and Commonwealth Office allowed this to happen, and why their mechanisms for properly managing aid projects failed," she told The Guardian.
She pointed out that the Conflict, Stability and Security Fund, which financed the project, operates in dozens more countries which are renowned for their "questionable" human-rights records.
"This investigation is likely to be only the tip of the iceberg: the government must now open up its books so the public can understand the true extent of the problem," added Osamor.
Funds come from Britain's £13 billion ($17.5 billion) foreign aid budget, which is mainly under the wing of the Department for International Development. Other departments, however, are also responsible for its spending, including the Foreign Office.
Earlier this year, it was revealed how Britons are donating hundreds of thousands of pounds to Islamist extremists - sometimes without knowing so. According to Home Secretary Amber Rudd, such money represents the extremists' primary form of income.
The Home Office also found that overseas funding was a "significant source of income" for a small number of suspected radical bodies.
Reports in October also claimed that British charity aid convoys are being used to funnel funds to terrorist organizations in Syria. An FCO spokesman said: "We take any allegations of co-operation with terrorist groups and of human-rights abuses extremely seriously and the Foreign Office has suspended this program while we investigate these allegations.
"We believe that such work in Syria is important to protect our national security interest but of course we reach this judgment carefully given that in such a challenging environment no activity is without risk. That is why all our programs are designed carefully and subject to robust monitoring," he added, according to the BBC.
You can share this story on social media: