Archaeologists seeking beer unearth Viking treasure trove (PHOTOS)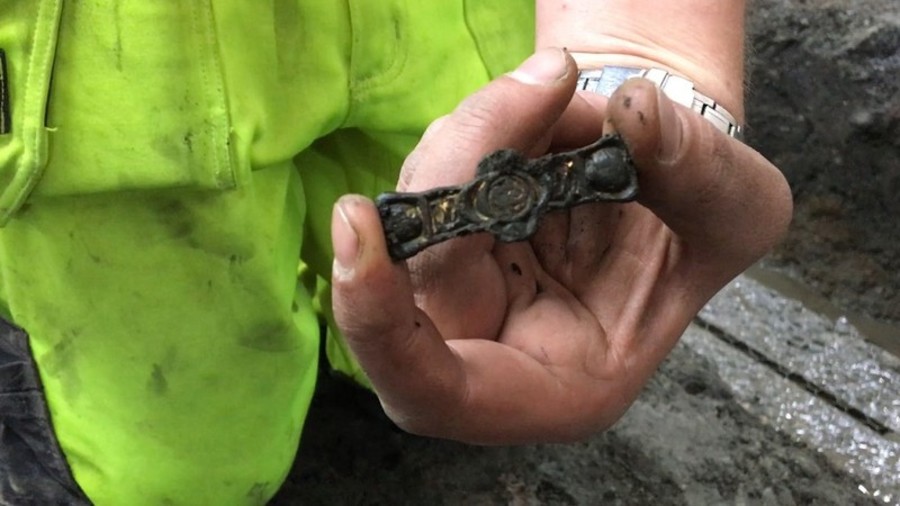 Norwegian archaeologists searching for beer brewing stones got more than they bargained for when their quest uncovered a valuable Celtic artifact "imported" by Vikings from Ireland.
The team from the NTNU University Museum in Trondheim, came across the surprising find during their excavation of a church cemetery.
The routine inspection of Byneset cemetery uncovered a treasure trove of historic artifacts, including a decorative fitting from a book, according to a press statement.
"This is a decorative fitting," research assistant, Jo Sindre Pålsson Eidshaug, said of the discovery. "It almost looks like it's gilded here. It's a kind of decorative fitting, I would guess."
The artifact is most likely a gold-plated, silver fitting from a book of Celtic origins, according to the researchers.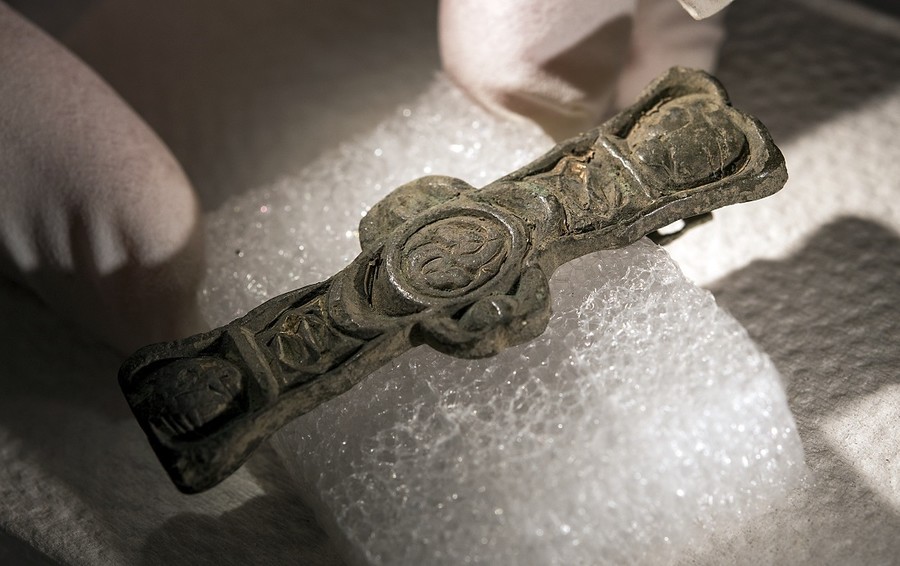 One theory is that it made its way to Norway by way of a long disappeared religious book brought over during the Viking era.
"Someone very politely called this an Irish import, but that's just a nice way of saying that someone was in Ireland and picked up an interesting item," said museum director Reidar Andersen.
"We know that the Vikings went out on raids. They went to Ireland and brought things back. But how peacefully it all transpired, I won't venture to say," said Raymond Sauvage, the project manager of the excavation.
Archaeologists also found a belt buckle, a key and a knife blade during the dig.
Sauvage said the expectations for the project were much lower than what transpired and described the discovery as rare and "fantastic."
The excavation site used to be connected to a large, old farm estate that probably existed from at least the Viking era.
After the discovery of the decorative fitting, archaeologists expanded their review of the site, uncovering objects dating as far back as 700 CE, during the late Germanic Iron Age.