Norway confirms plans to build first-ever sea tunnel for ships
Published time: 6 Apr, 2017 21:10
Edited time: 7 Apr, 2017 09:54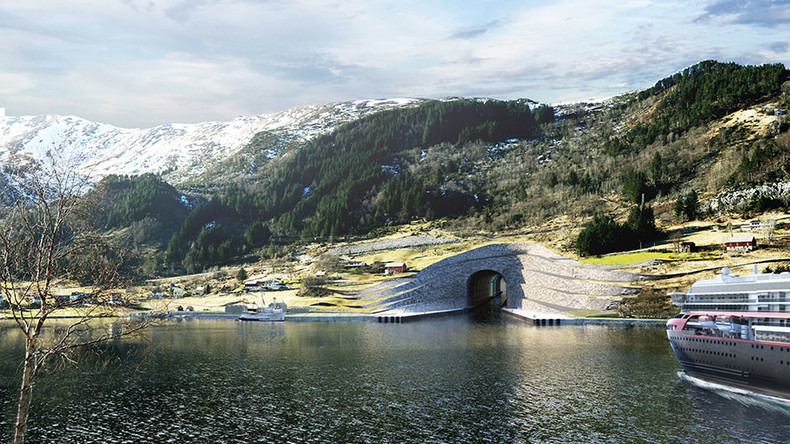 Norway has announced plans to build a first-of-its-kind $310 million mile-long tunnel underneath a mountain pass that will create a shortcut for its passenger and cargo ships and save them from exposure to severe Arctic storms.
More than a century after it was first suggested, and after years of tentative planning, the tunnel, which will be 36 meters wide, 49 meters tall and capable of handling ships weighing up to 16,000 tons, will begin construction in 2019, and should be ready within three to four years.
"We are pleased that the ship tunnel now becomes reality," said Norwegian transport minister Ketil Solvik-Olsen.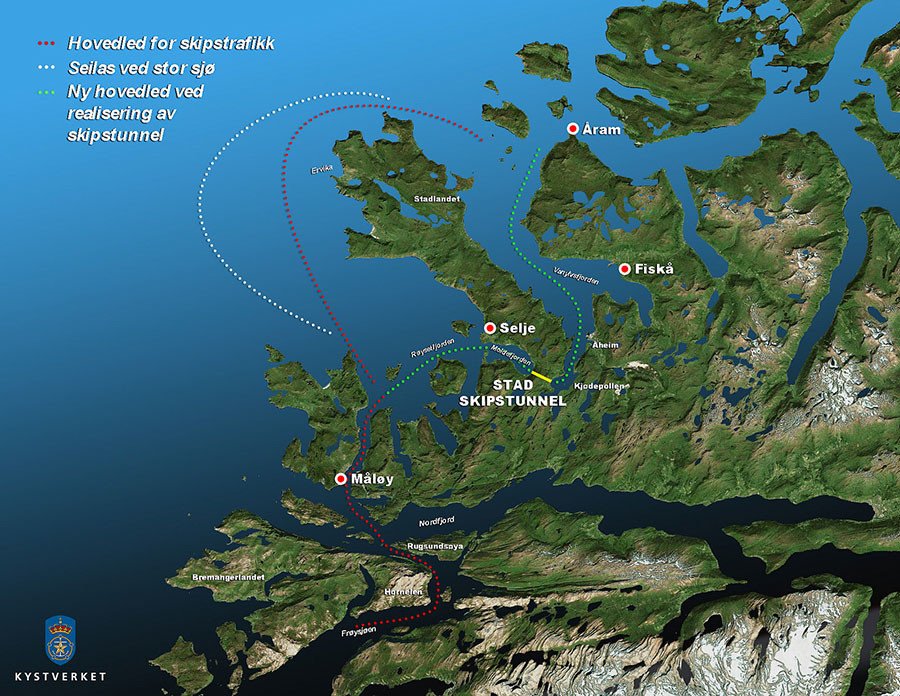 Stad Peninsula is surrounded by the Stadhavet Sea, which the Norwegian Coastal Administration has called"the most exposed, most dangerous area along the coast of Norway." According to historical documents, even the Vikings would disembark from their ships and carry them across land, rather than chance the sea passage.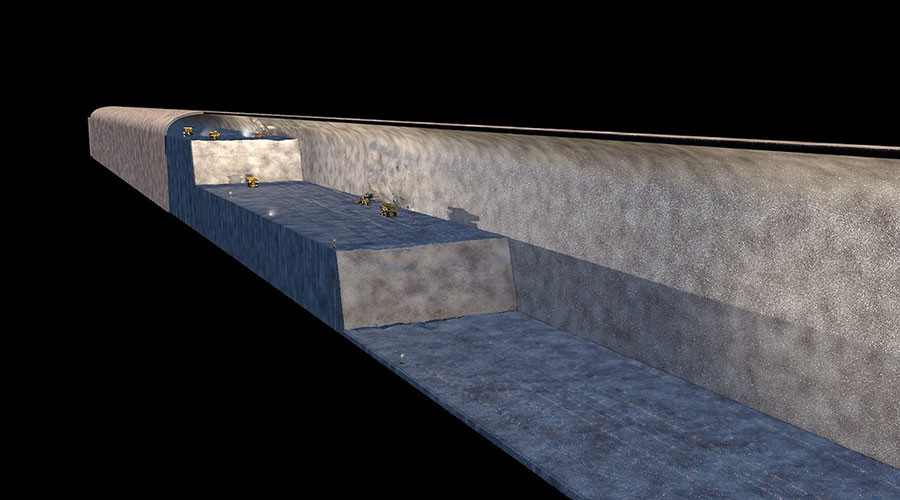 The tunnel cuts through the thinnest part of the peninsula near its base, and will require the removal of about 8 billion tons of rock. The authors of the project say that during construction, the tunnel will likely be sealed from both sides, meaning that most of the drilling will be done in dry conditions.
While smaller ship tunnels have been built around the world, there are no open sea tunnels currently in existence, and the Norwegian Coastal Administration says that it has received "great interest in the project" from the US, the UK, Germany and other leading industrial nations, and "expects the interest to become even greater when construction begins."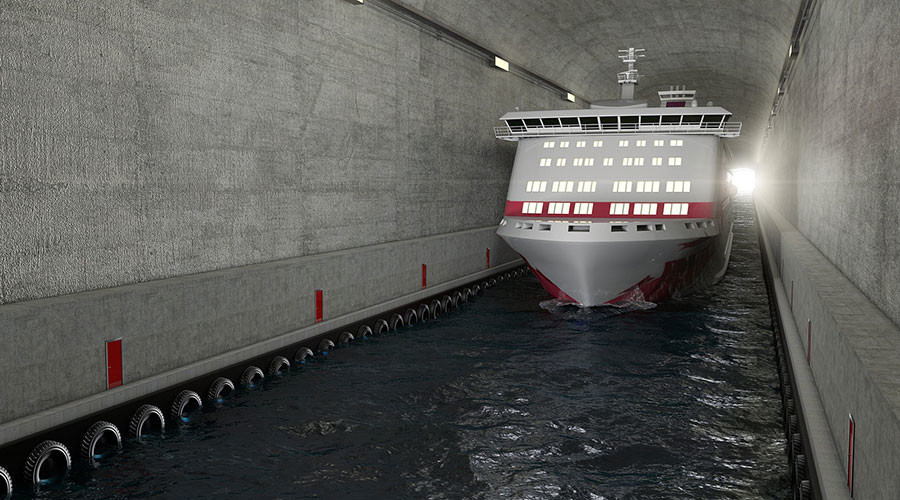 The tunnel will be free for all ships using it, with vessels given a timeslot "in a similar way to aviation traffic," with a simple traffic light telling the captain whether the tunnel is open. Timetabled passenger carriers will receive priority, but anyone with a boat will be allowed to pass through the landmark in time, though all ships will be kept about 400 meters apart from each other. While there will be walkways each side of the water, these are exclusively for emergency and technical use, and pedestrians will not be allowed to simply saunter through, though there are overland routes along the same path as the tunnel already in existence.
While the funding has now been approved, the project managers warn that there will be additional safety and environmental checks, as well as negotiations with the owners of four houses and several barns that will have to be demolished to make way.