Trailblazer: SpaceX sends recycled rocket to dock with ISS in world first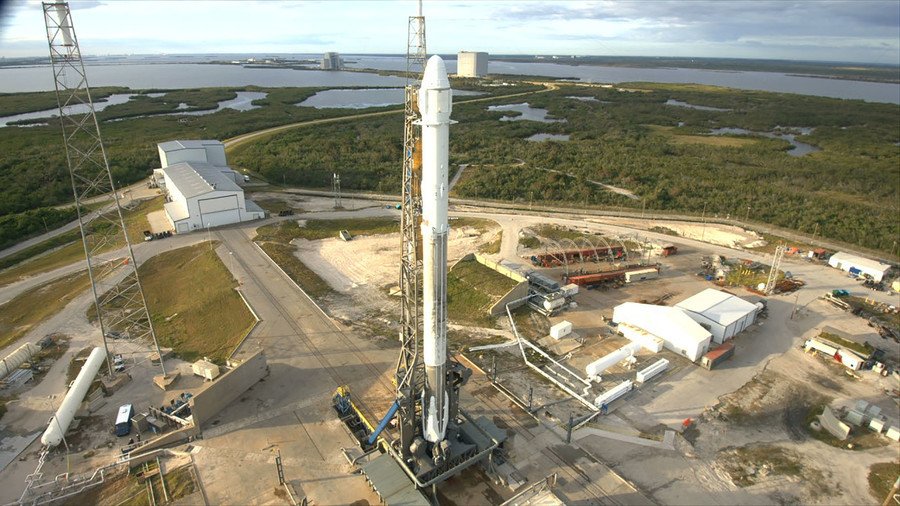 SpaceX has completed the launch of a recycled spacecraft from Cape Canaveral in Florida – the first time the company has flown a Falcon 9 rocket and Dragon capsule that have both been used before.
READ MORE: SpaceX to launch first recycled rocket for NASA
The company declared Friday's launch a success, after the Falcon 9 took the Dragon spacecraft into orbit, before heading back to Earth and completing a flawless vertical landing.
Meanwhile, the Dragon headed for the International Space Station (ISS). It's scheduled to dock on Sunday. The mission was Space X's 20th successful recovery of a first-stage booster.
Friday's mission, 13th of the 20 that SpaceX was contracted to fly for NASA, brought 5,000lb worth of supplies, including food, scientific equipment and Christmas gifts for the astronauts cooped up aboard the ISS.
Solar arrays deployed and Dragon is on its way to the International Space Station. Capture by @Space_Station crew set for Sunday.

— SpaceX (@SpaceX) December 15, 2017
"After about one month attached to the space station, Dragon will return with results of earlier experiments, splashing down in the Pacific Ocean off the coast of Baja California," NASA said.
"This is the beginning of rapid and reliable reusability," said SpaceX Manager Jessica Jensen, according to AP. "We want to be able to send thousands of people into space, not just tens, and so reusability is a very key part of that, and we're excited because tomorrow is just one step closer to that."
You can share this story on social media: