Train cuts school bus in two in southern France, at least 4 children dead (VIDEO)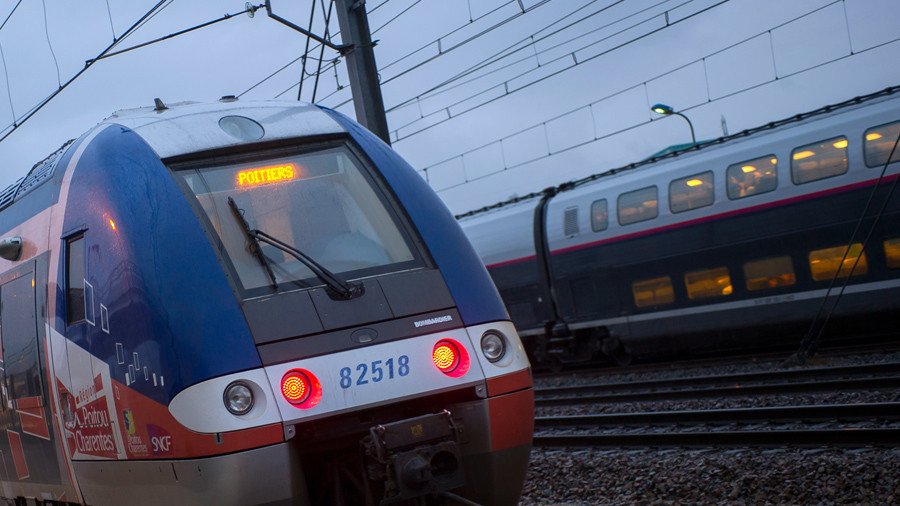 At least four children were killed and more than 20 injured when a school bus collided with a train in southern France on Thursday. The school bus was reportedly cut in two in the collision.
The incident happened outside the town of Perpignan near France's Mediterranean coast and the border with Spain, local media reports. BFMTV first talked of at least three fatalities, but later the Interior Ministry raised the total casualties to four dead.
Over two dozen sustained various injuries, with many seriously injured, the ministry said. All the victims were school bus passengers. On board the train, there were 25 people, three of whom were slightly injured, Reuters reported.
The train reportedly hit the rear part of the bus at a railway crossing. The bus was carrying a group of teenagers aged between 13 and 17 on their way home from school. It was cut in two parts following the collision, according to an eyewitness cited by France Bleu. Another eyewitness on the train told L'Independant that the impact was so strong, passengers feared the train was about to derail.
The crossing is not listed as dangerous, a representative of France's SNCF railway company told Le Figaro, adding that it was "well equipped." According to other reports in French media, however, the crossing has been criticized for a lack of safety, with several accidents having allegedly happened there before.
READ MORE: Train crashes into school bus stuck at rail crossing in Germany (VIDEO)
The train was traveling at 80 kilometers an hour (50mph), "a normal speed at this location," the SNCF official said. The barriers were reportedly lowered at the time of the accident, according to several eyewitness reports.
French Transport Minister Elizabeth Borne called the crash a "terrible accident," adding that emergency and public services had been fully mobilized and that she was going to the scene, some 850 kilometers (530 miles) south of Paris.
"All the emergency services have been mobilized and a crisis coordination unit set up," the local town hall said in a tweet.
You can share this story on social media: