At least 17 killed as bus 'torn apart' in horrific collision with train (PHOTOS, VIDEO)
Published time: 6 Oct, 2017 04:37
Edited time: 9 Oct, 2017 09:42
At least 17 people, including a child, were killed when a train plowed into a crowded bus on a railway crossing in Russia's Vladimir Region. Authorities say the bus was "literally torn apart
The tragedy happened at 3:39am on Friday near the Pokrov station in Vladimir Region.
According to preliminary data from the Russian Investigative Committee, at least 17 people, including a child, were killed in the incident.
Some passengers, including minors, were taken to hospitals with various injuries, the committee added.
Neither the passengers of the train nor the train personnel were injured in the incident, Russian Railways told Russian media.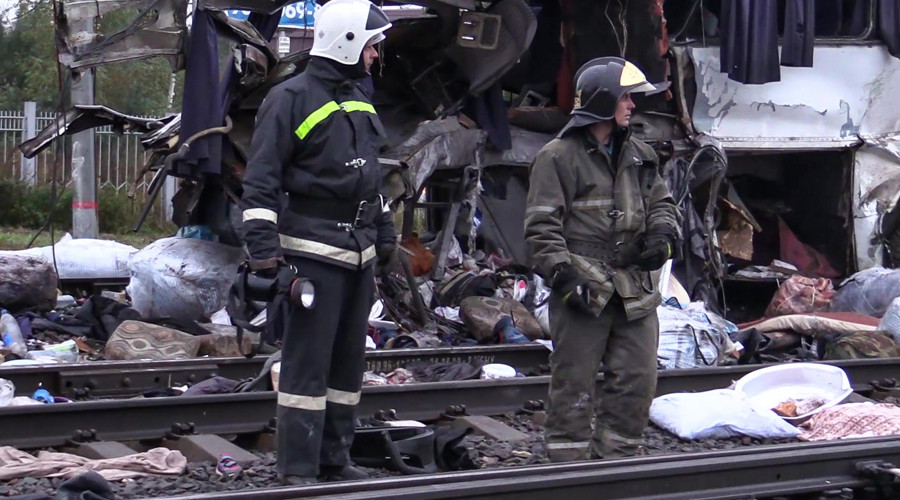 Early indications are that the driver ignored a red traffic light, and the bus' engine stalled as the vehicle was crossing the tracks.
The regional governor's press secretary told RIA Novosti that the bus, with Kazakhstan license plates and carrying Uzbek citizens, was going around a traffic jam when it arrived at the railroad crossing and stalled.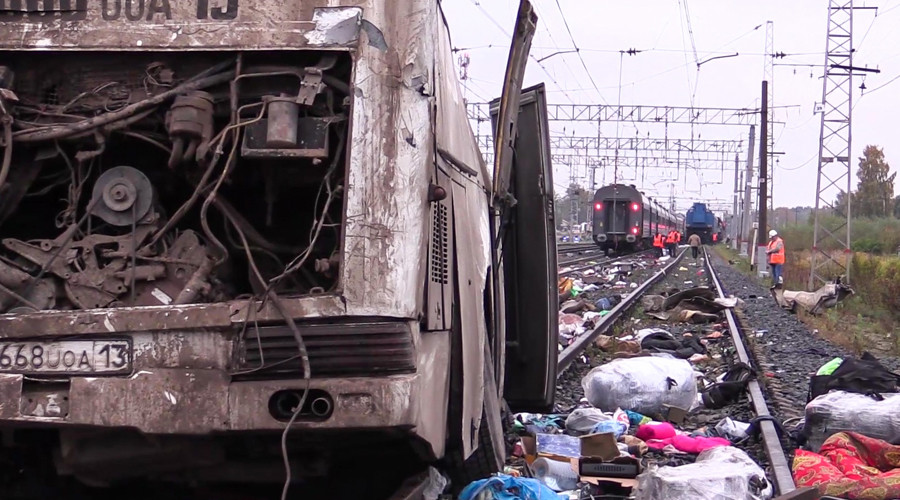 "People inside the bus were sleeping, there were about 50 of them. The driver shouted and 34 people ran out of the bus to push it. They survived. Those who remained in the bus died. It got literally torn apart."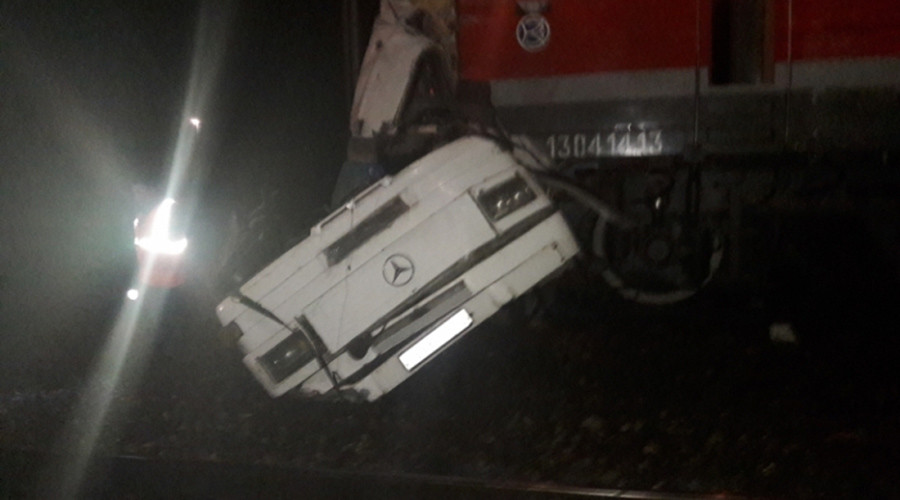 Two children, a boy and a girl, are in serious condition, medics from a local hospital told RIA Novosti.
Russian Gazeta.ru newspaper released a video of the aftermath of the crash.