High rollers: Big business invests $2.7bn in cannabis in 2017 – 3 times more than last year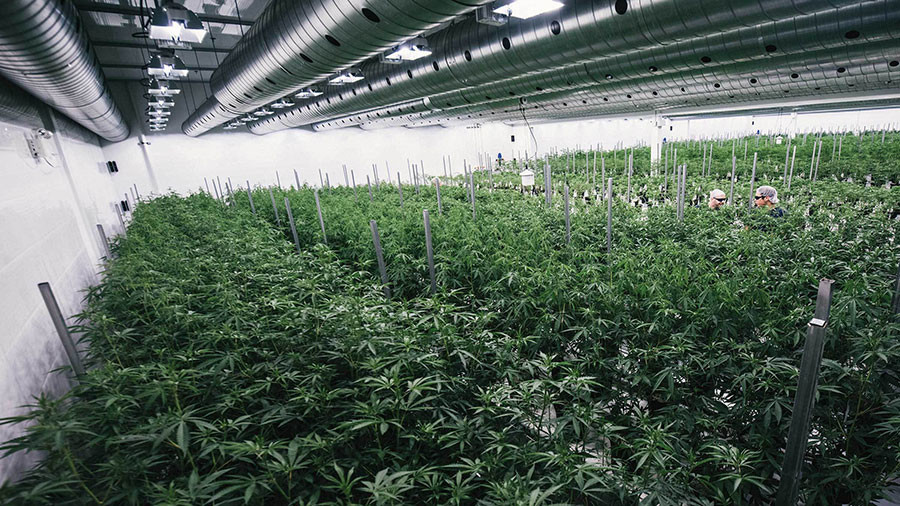 Legal cannabis producers and sellers have raised at least $2.696 billion so far in 2017, several times more than at the same point last year, with more than half of the money pumped into Canadian companies, ahead of an expected full legalization in the country next year.
"While the medical market is expected to continue to grow over the next several years, the size of the coming adult-use market is expected to far exceed that of the medical side," said Harrison Phillips, vice-president at Viridian Capital Advisors, which closely tracks the booming market. "Companies have been raising significant amounts of capital, primarily to increase capacity to satisfy the coming surge in expected demand."
Veridian says that between January and the start of December, there have been 366 separate transactions including placements and acquisitions, with $1.578 billion pouring into Canadian companies.
In the first 11 months of 2016, the entire global industry raised $937 million, meaning that the market has expanded nearly three times in the space of a year.
The news comes two days after the Canadian federal government agreed a profit-sharing deal with the provinces that will see cannabis go on sale in July 2018.
Investments from big international players, have left the country's cannabis producers with billion-dollar valuations. Constellations Brands, a US brewing giant that produces Corona beer, spent $245 million to buy a 9.9 percent stake in Canopy Growth Corp, the biggest grower in Canada, where the plant was already legal for medicinal use.
"Companies have continued to invest in larger facilities with more advanced technologies (LED lighting and automation for cultivation, more scientific and precise equipment for extraction, etc.), leading to increases in the average raise sizes," said Phillips.
The legal cannabis market is expected to grow more than fourfold in just four years, from $7.7 billion this year, to $31.4 billion by 2021, according to Brightfield Group, a Florida market researcher. In the next year alone, alongside Canada, Arizona, Missouri, Connecticut, Michigan, Illinois and Vermont are expected to approve full legalization within the next 12 months.
And these are just the first buds of growth. The US currently accounts for 90 percent of the legal market in the world. By 2021 the number could drop to 57 percent, as more and more states legalize the psychoactive drug that is already used by tens of millions around the world illegally.
"We expect to see larger, more successful companies beginning to raise additional capital to further expand their capacities and footprints," Phillips said. "We expect to see an acceleration in consolidation as operators seek economies of scale and synergies to remain competitive as the continued commoditization of cannabis reduces prices and margins."
You can share this story on social media: