Student's marijuana cakes leave French classroom in unwanted giggles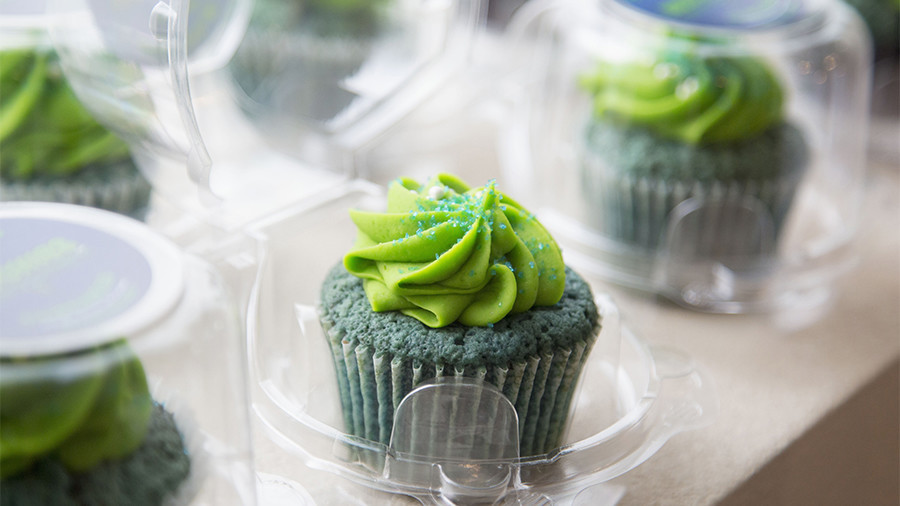 A schoolteacher and several of his pupils were left in a drug-induced haze after a 15-year-old boy added a secret ingredient to their afternoon lunch.
At the Villeroy Park College in Mennecy, southeast of Paris, a sports teacher had organized an afternoon snack with his pupils, asking each of them to bring something to the table. After sampling one of the cakes the teacher and his students noticed it had an unusual taste but thought little of it at the time, until a short while later when they started to feel a little unusual.
The students burst into fits of laughter and started to experience tunnel vision, while one girl fell asleep during geography class. The teacher, meanwhile, was sweating profusely and walked around with "big wide eyes," The Local reported. The effects got more intense as the afternoon went on and the pupils went to see the school nurse, who told them their blood sugar was low and that they should eat something at the canteen.
Parents then raised the alarm as their children came home drowsy and with dilated pupils. Urine tests the next day confirmed the presence of THC, the active chemical in marijuana. The boy who brought the cakes at first denied spiking them with weed, but then admitted drugging the teacher and seven fellow students as part of a prank.
As punishment, the boy was suspended for eight days and reprimanded in front of the school board. He may consider himself lucky. In 2013, a 21-year-old university student was given a four-month suspended jail sentence and ordered to do 180 hours community service after feeding his professor and classmates with cannabis-infused cookies, which led to the professor being hospitalized, flapping his arms wildly and "behaving like a bird."
Although smoking marijuana induces a faster high as the drug goes directly into the bloodstream, eating it produces a slower, creeping but more intense effect because of how the THC metabolizes. Unlike other drugs like cocaine, alcohol or opioids it's impossible to have a fatal overdose, but some users may find the experience very uncomfortable.
In 2006, a cop in Detroit made headlines after calling 911 to report he and his wife were dying from an overdose of brownies he'd prepared using marijuana he'd earlier confiscated from a suspect.
"I think we're dying," he told the emergency line at the time. "We made brownies and I think we're dead, I really do."
Charges were not brought against the officer, who subsequently resigned due to the scandal.