Filipino protesters burn effigy of 'America-loving devil' Duterte (VIDEO)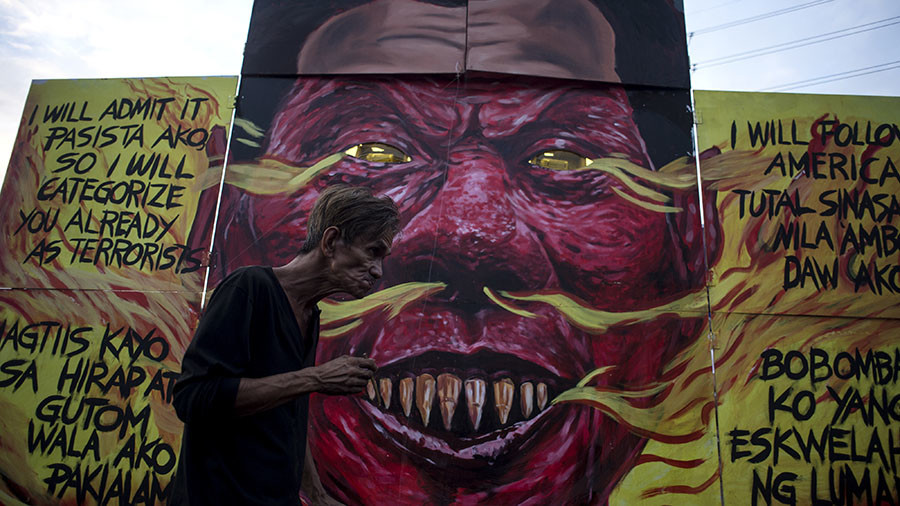 Protesters with images of Rodrigo Duterte portrayed as the devil, burned an effigy of the Philippines president outside his palace in the capital, Manila in a protest over human rights violations.
"I'm calling on the Filipino people; I'm calling on lawyers, let us fulfill the principles of our profession for justice and service to the people and join us in asserting human rights, especially today, and making sure that tyranny will not be revived in the country," Neri Colmenares, leftist congressman and activist, told the crowd during Sunday's protest timed to coincide with the UN-backed International Human Rights Day.
The centerpiece of the thousands-strong demonstration was an elaborate 12-foot painting of Duterte, with panels opening up to reveal a demonic blood-red, fire-breathing image of the Philippines president, surrounded by slogans such as, "I will follow America" and "I will categorize you as terrorists."
Duterte has led a hardline campaign against drug traffickers and users, resulting in over 4,000 deaths, and drawing accusations of corruption and abuse of power from international NGOs and domestic opposition.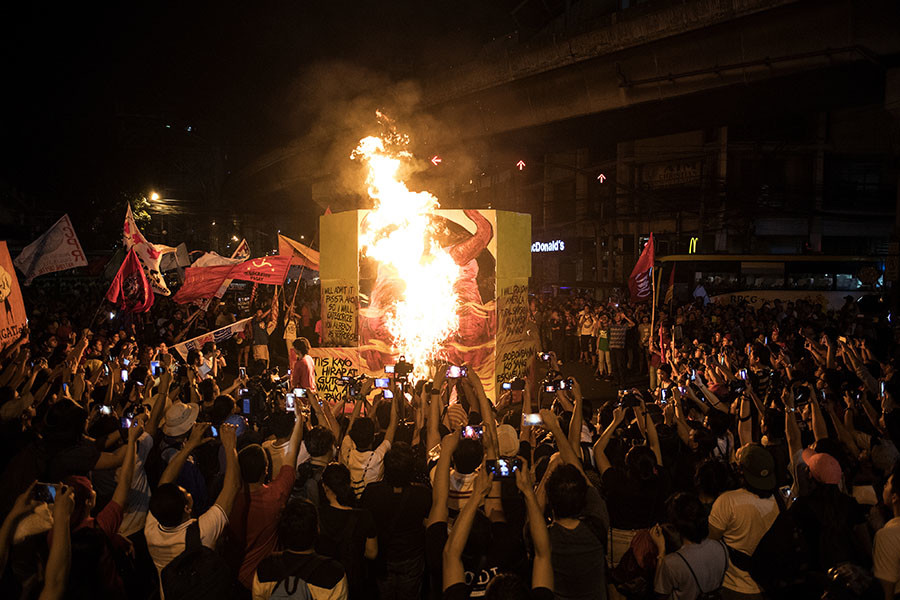 Duterte has also asked lawmakers to extend martial law on the island of Mindanao, imposed in May for another year. The region, where Duterte forged his political career, is enduring from several rebellions, including from ISIS and communist movements. Opposition leaders fear the special measures will lead to further indiscriminate killings.
While his relationship with Barack Obama, whom he called "an idiot" and a "son of a whore" was rocky, Duterte apparently enjoys a closer bond with Donald Trump, and recently said that his previous altercations with Washington were "water under the bridge."