'Russian troop withdrawal from Syria signals mission accomplished'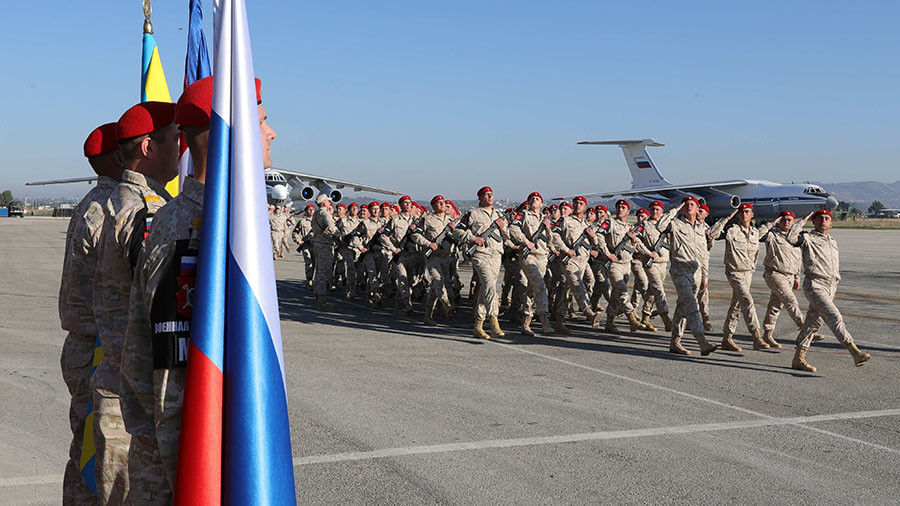 President Vladimir Putin's announcement on withdrawing "a significant part" of the Russian troops stationed in Syria sends a clear message to the region that the mission has come to an end and others should follow suit, analysts say.
"It assures the region, people back home in Russia and also the troops that the mission has been accomplished," journalist and author Adel Darwish told RT. Since the start of the campaign, Moscow has pursued its goal – "to keep the integrity of Syria," he said.
Putin's withdrawal order signals that "terrorists have been defeated on the ground," Darwish added, noting, however, that "there is a lot of work to be done" to stop Islamic State (IS, formerly ISIS) ideology from spreading. "If it wasn't for the Russian intervention, there would be no massive military force to take on the terrorists," he said.
READ MORE: Syria fully liberated from ISIS terrorists – Russian MoD
The comments were echoed by the director of the British think tank Gnosos, Ammar Waqqaf, who believes Russian military backing for Syrian government forces "did help turn the tide" in Syria by "most importantly" presenting "a psychological factor." The militants suddenly felt they were no longer fighting only the government, "now there was a superpower," Waqqaf said, adding it affected the terrorists' morale and performance on the battlefield.
Putin's surprise visit to Khmeimim Airbase on Monday indicated "there is a large feeling of growing confidence in Syria and its stability," according to the think tank director, who also said "it tells you things are going forward."
Professor of political sciences at Damascus University, Dr. Bassam Abuabdallah, noted that Putin "wants to tell everyone in the region and the West that Russia will continue to support the Syrian government and army in combating terrorism." He also picked up on the president's warning that Russia will strike terrorists "as [they] have never seen before," should they "raise their heads again."
Apart from the powerful message Putin's declaration sends regarding the success of the campaign, it should also put pressure on Washington, which intervened in Syria "uninvited," Darwish and other commentators told RT. "The pretext for American troops [in Syria] has now vanished," author Abdel Bari Atwan said. "There's no need for [US troops] in the region, unless Americans want to muddy the water and create more problems," he added.