Japan seeks additional $6.4mn to deploy Aegis Ashore anti-missile systems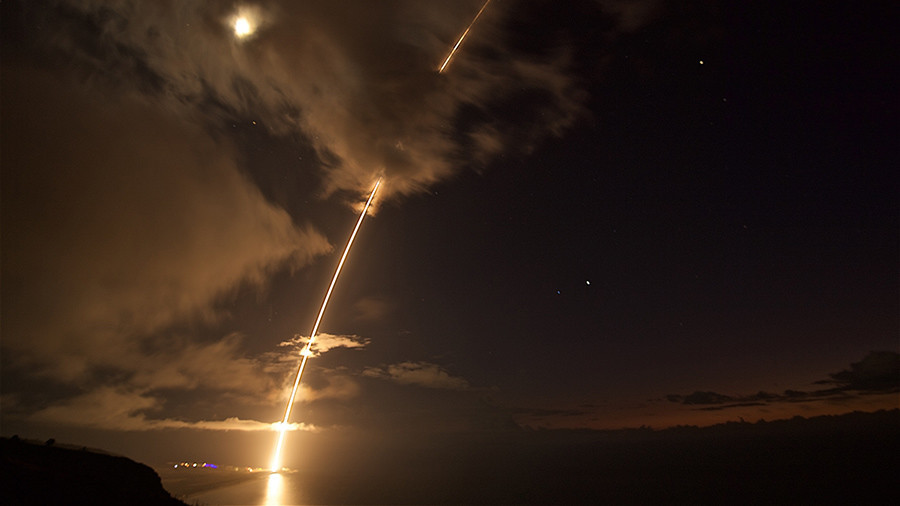 Japan's defense ministry has requested additional funding to scout potential deployment sites for American-made Aegis Ashore launchers against the backdrop of the growing North Korean missile and nuclear threat.
The ministry requested an additional 730 million yen ($6.4 million) from the next fiscal year's budget to scout two sites in the Akita and Yamaguchi Prefectures as potential locations to deploy two land-based Aegis anti-missile launchers. The Japanese Cabinet plans to endorse the purchase of the Aegis Ashore system on December 19, a government source told Japan Times.
"There is a need to strengthen our capability to regularly and sustainably defend all of the country as soon as possible at a time when North Korea is building up its ballistic missile capability," Defense Minister Itsunori Onodera said in Sendai Sunday, after he announced the request for additional funding.
Tokyo will also allocate 2.1 billion yen ($18 million) from the supplementary budget for the current financial year, which ends on March 31, 2018, to speed up the deployment of the US-built hardware.
Japan's defense ministry requested its largest-ever budget in August in the face of increased threats emanating from North Korea and amid Chinese Navy activities in the East China Sea, seeking 5.26 trillion yen ($47.6 billion) for the 2018 fiscal year.
It includes 10.7 billion yen ($97 million) for upgrading the Japan Aerospace Defense Ground Environment system's capability to detect and respond to ballistic threats with more unpredictable trajectories. Extra funds were also allocated to consider purchasing additional missile defense "assets," such as Terminal High Altitude Area Defense (THAAD) systems or Aegis Ashore missile-defense units. The potential purchase of American hardware was discussed during Onodera's visit to Washington in August.
A decision on which missile-defense system to acquire and how much money will be allocated will be taken by year's end, an official told the Japan Times. It is widely expected that Tokyo will settle on the Aegis Ashore systems.
If Tokyo deploys additional US anti-missile hardware, Japan will acquire a three-stage missile interceptor system. The current two-tier system relies on the ship-based Aegis SM-3 interceptors to target missiles in space and land-based PAC-3 batteries to intercept rockets flying closer to the ground.

On November 28, North Korea launched the Hwasong-15 ballistic missile. The projectile flew some 1,000 kilometers eastward, according to the Pentagon, before falling in the Sea of Japan without causing any damage. This was the first missile launch by North Korea in over two months. On September 15, Pyongyang tested the Hwasong-12 missile which flew over Hokkaido, Japan's second largest island. Earlier on August 29, a Hwasong-12 ballistic missile also passed over Hokkaido airspace.
The deployment of additional missile defense capabilities would unlikely be welcomed by the big regional players, China and Russia. Beijing and Moscow have previously voiced strong objections to the deployment of US anti-missile systems in South Korea. The US and South Korea assurance, that THAAD's deployment is not aimed against any third countries – be it China or Russia – has long been challenged by Beijing and Moscow, with both asserting that the placement of missile defense systems close to their borders disrupt the regional strategic power balance in the region.