Japan mulls deployment of US THAAD anti-ballistic missile system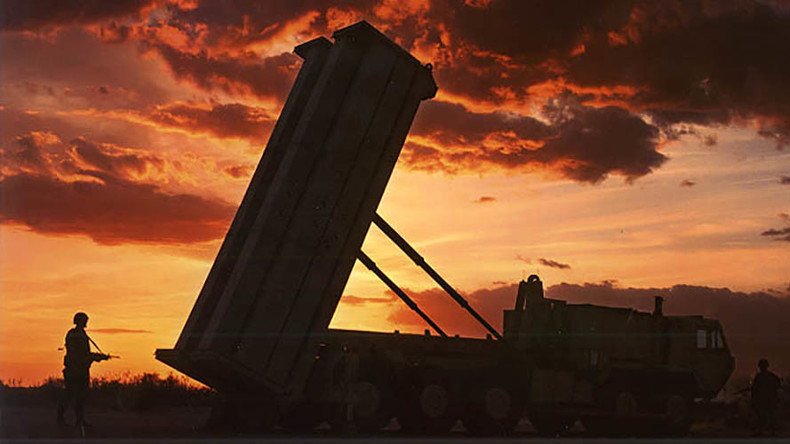 Japan is seeking to increase its defense capabilities against a potential North Korean ballistic missile threat. It has set up a commission that will examine the potential benefits of placing Terminal High Altitude Area Defense (THAAD) systems on its territory.
"Although there is no specific plan to introduce the THAAD, the introduction of the new equipment will lead to strengthening Japan's ability" in terms of tackling North Korean threats, Japan's Defense Minister Tomomi Inada said this week.
"We are investigating future systems for intercepting missiles," Inada told reporters in Tokyo. While no concrete plans are yet in place to deploy THAAD, military officials are looking at the option of beefing up defense capabilities and are "considering what can be done."
The Ministry of Defense has set up a study committee, headed by State Minister of Defense Kenji Wakamiya to examine the pros and cons of US state-of-the-art interceptor system, Reuters Japan reported. The committee is expected to summarize the results of the probe by summer next year.
The Defense Minister herself meanwhile plans to visit the US base in Guam in December to see the THAAD systems at work, according to The Japan News.
Originally Japan was set to avoid the issue of ballistic missile defense for a few years until National Defense Program Guidelines (2019-23) could be discussed by the government. But after North Korea launched more than 20 ballistic missiles this year and carried out its fifth nuclear test, possible THAAD deployment moved up the defense agenda.
Earlier this year, despite objections from China and Russia, South Korea agreed to deploy US THAAD batteries on its territory also citing concerns with the North Korean missile threat.
If Tokyo, in the long run, does choose to deploy THAAD, Japan will acquire a three-stage interceptor system to secure its borders, Bloomberg reported.
The current two-tier system relies on ship-based SM-3 interceptors to target missiles in space and land-based PAC-3 batteries to intercept rockets flying closer to the ground. THAAD will allow for the interception of missiles in or outside the Earth's atmosphere.
Local media meanwhile reports that THAAD deployment will cost hundreds of billions of yen. There is no news yet of how this venture might be funded.
Under the Status of Forces Agreement (SOFA), US will provide Korea with THAAD batteries at around $1.3 billion (1.49 trillion won) per unit, according to the Korea Times. The United States will fund its deployment and operation, but Seoul will be responsible for providing the land and relevant facilities to host the systems.
You can share this story on social media: