3,500yo tombs found in Egypt's Valley of the Kings (PHOTOS, VIDEO)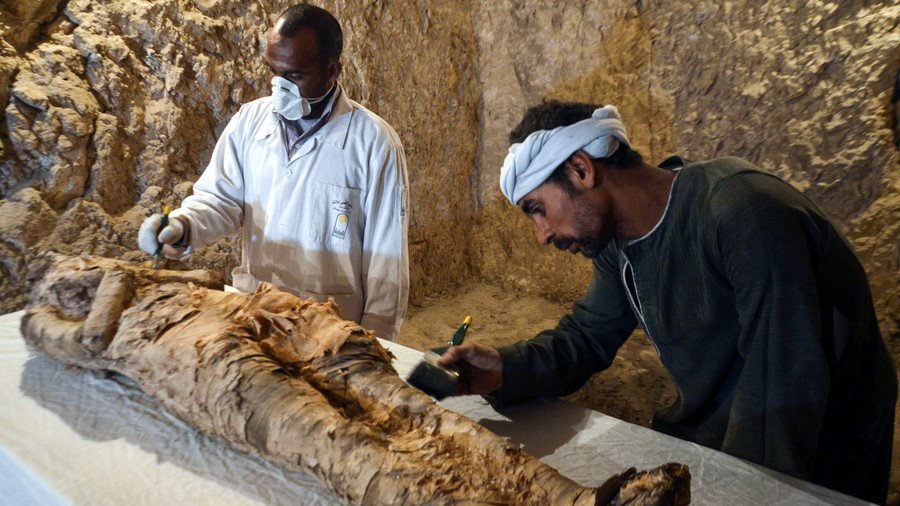 Two newly-discovered tombs have been reported on the west bank of the Nile, near the ancient Egyptian city of Luxor and the world-famous Valley of the Kings. "Kampp 161" is believed to date back 3,500 years according to preliminary estimates.
The Draa Abul Naga necropolis was initially discovered in the 1990s but was kept sealed until recently and has yet to be fully excavated. Egypt's Antiquities Ministry announced the discovery of what is believed to be a cemetery for noblemen on Saturday.
"It's truly an exceptional day," Antiquities Minister Khaled al-Anani said, as cited by AP. "The 18th dynasty private tombs were already known. But it's the first time to enter inside the two tombs." The necropolis was finally opened in order to boost the country's ailing tourism industry.
Inscriptions and paintings place the tomb between the reigns of Amenhotep II and Thutmose IV, both pharaohs of the 18th dynasty.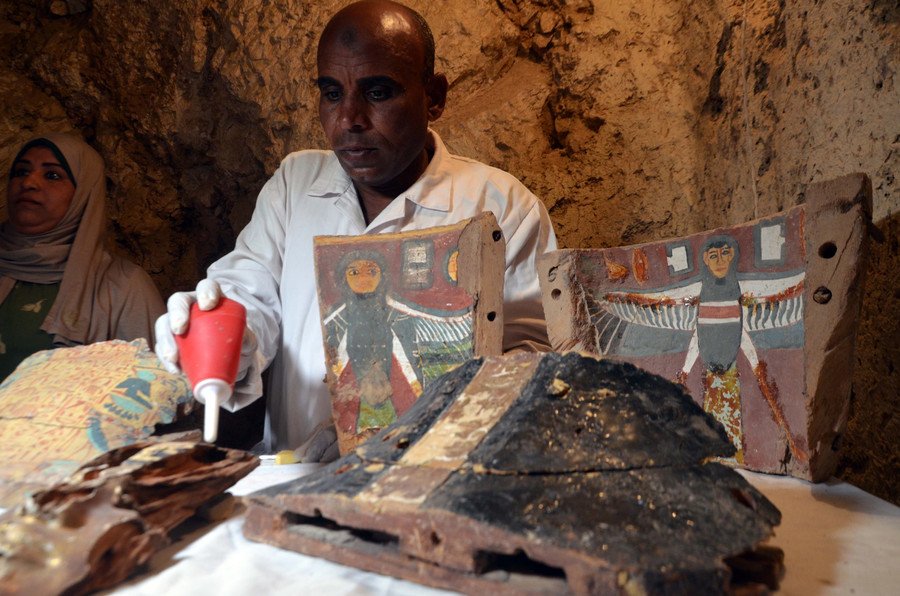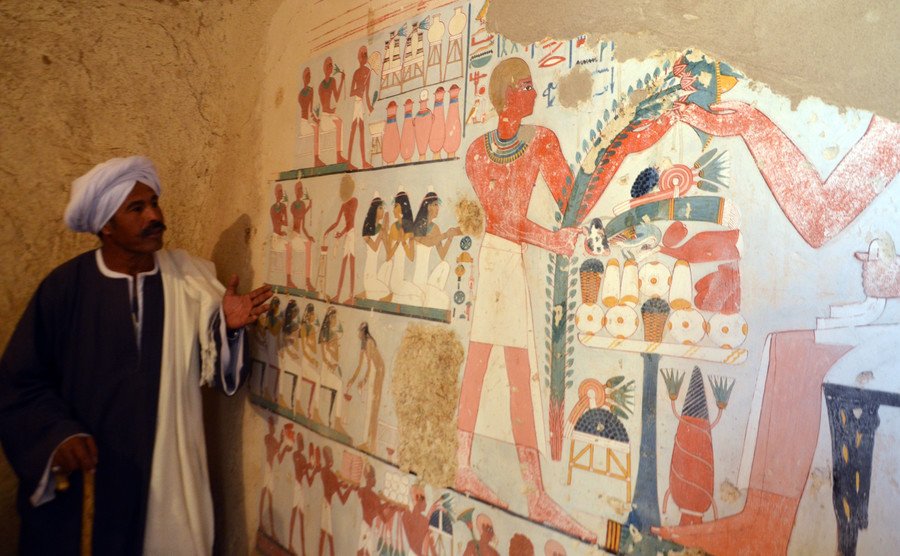 One of the tombs contains a six-meter burial shaft with four adjacent side chambers, while the second has five entrances leading to a central rectangular hall off which two burial shafts were constructed, on the northern and southern sides.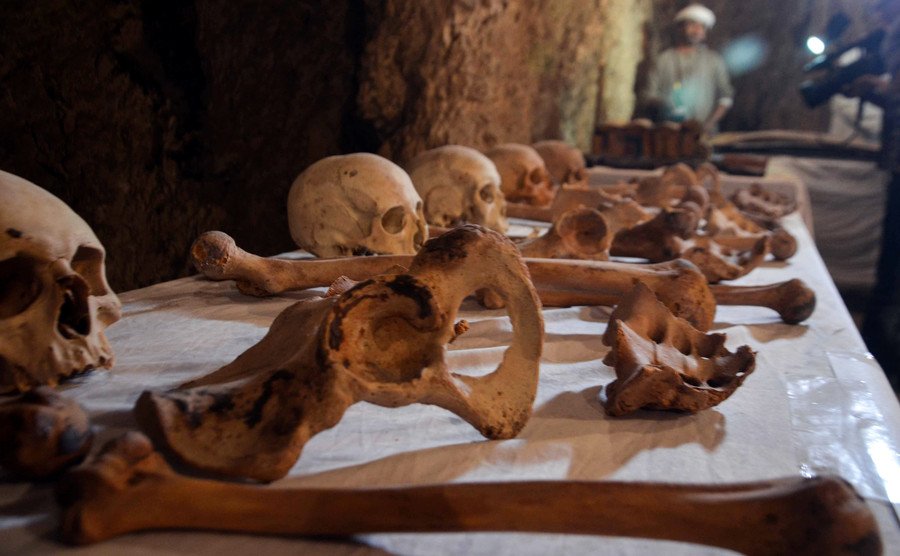 Among the artifacts contained within the tombs are: funerary cones, ceremonial funeral masks, clay vessels, an array of 450 statues and a yet-to-be-identified mummy, likely a senior official or noble. An ornamental oval relief, or cartouche, was discovered in the tomb which bears the name of King Thutmose I of the early 18th dynasty.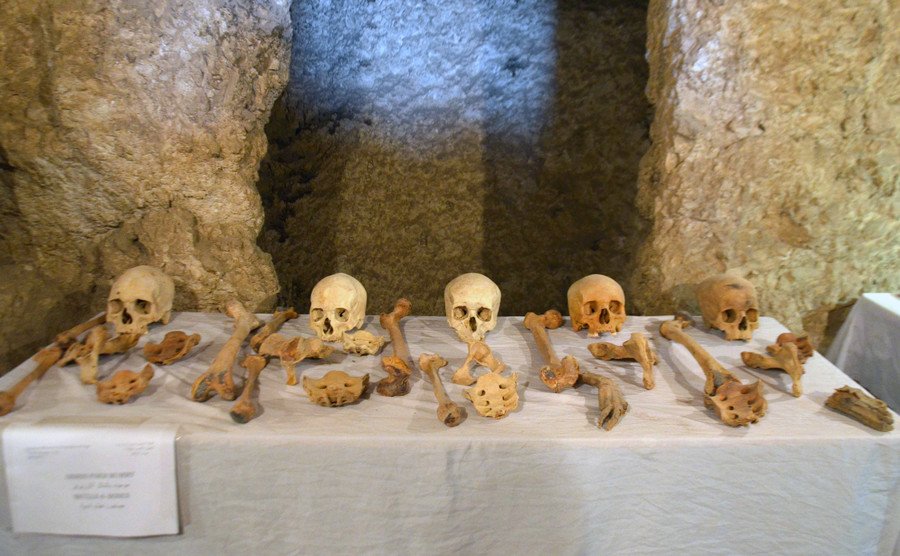 At present, there are two competing theories as to the identity of the mummy: the remains could belong to a man named Djehuty Mes, whose name is engraved on one of the walls, or a scribe called Maati whose name appears on one of the funerary cones.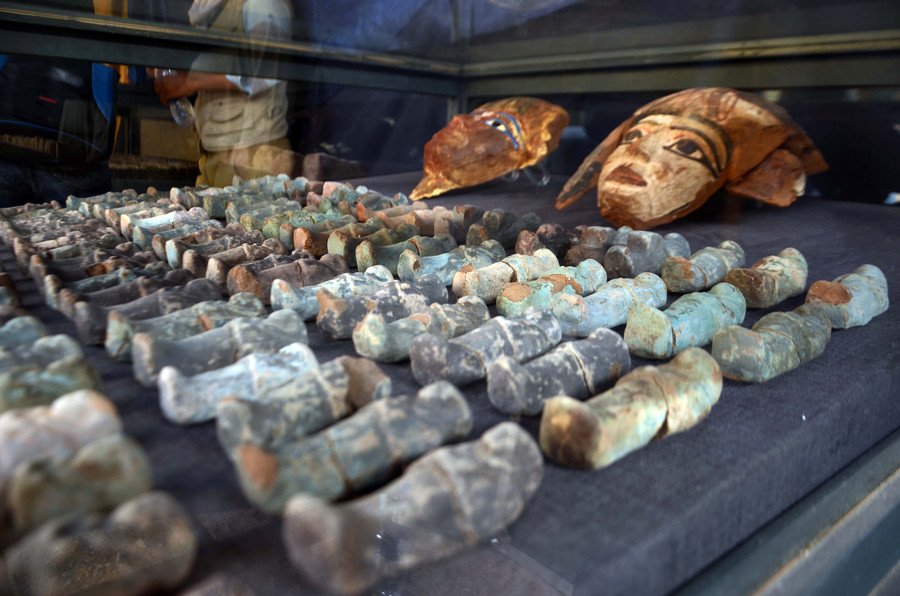 Ever since the upheaval of 2011, Egypt's tourism sector has been hit hard due to political instability and repeated terrorist attacks. In 2016, tourism was responsible for 7.2 percent of Egypt's GDP according to the World Travel and Tourism Council. For context, in 2010 tourism accounted for roughly 16.7 percent of Egypt's GDP, according to Knoema.
Archaeologists discovered the tomb of the royal goldsmith Amenemhat near Luxor in September.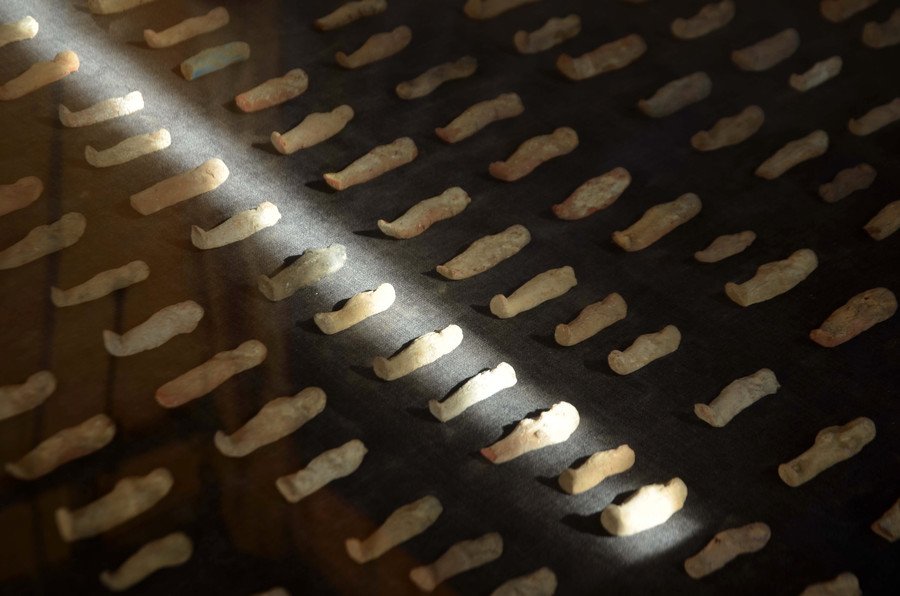 READ MORE: Egyptian archaeologists unearth 3,500yo mummy-filled tomb in Luxor (PHOTOS, VIDEO)
You can share this story on social media: