Egyptian archaeologists unearth 3,500yo mummy-filled tomb in Luxor (PHOTOS, VIDEO)
An incredible mummy-filled tomb belonging to a royal goldsmith who lived more than 3,500 years ago has been uncovered in Egypt's famed Valley of the Kings.
The tomb is located on the west bank of the river Nile in a cemetery for noblemen and prominent officials in the southern city of Luxor.
READ MORE: Ancient Egypt: 'Billboard' hieroglyphics let historians see the big picture
The Ministry of Antiquities has identified the goldsmith as a man named Amenemhat who belonged to the 18th dynasty of Egypt, around 1400 years BC. His wife Amenhotep was also laid to rest in the tomb along with their son.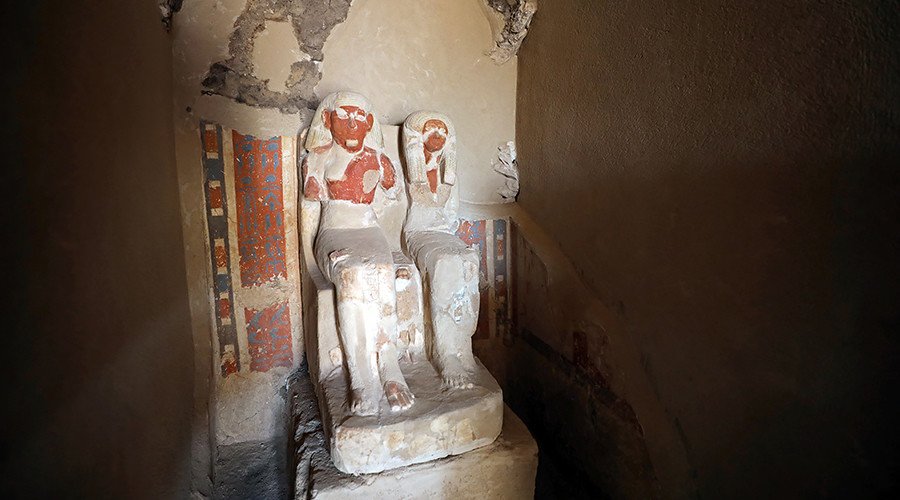 Egyptian newspaper Ahram reports that the tomb is seven meters deep and has a collection of mummies, sarcophagi and funerary masks carved in wood along with a collection of figurines.
The tomb also appears to have been reused at a later date as sarcophagi from the 21st and 22nd dynasties were found in the burial chamber, according to Minister of Antiquities Khaled Al-Anani.
Al-Anani said that the site includes a courtyard and niche with a statue of the goldsmith and his wife and son. There are also two burial shafts, the ministry said in a statement, according to Reuters.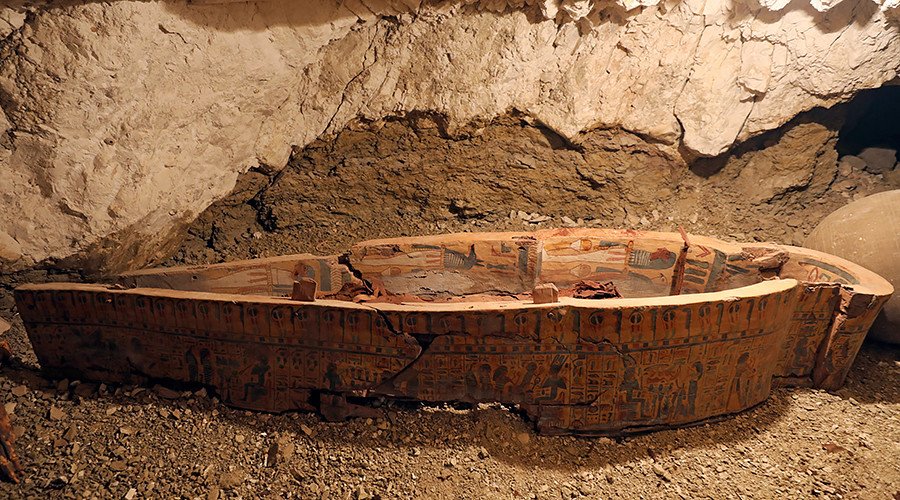 "The work did not finish yet and we're continuing and working to find more objects and more tombs," the minister said.
"We want tomorrow's newspapers to speak about Egypt and make people want to come to Egypt," Al-Anani added.
You can share this story on social media: