Merkel's allies reject idea of 'United States of Europe' ahead of crucial coalition talks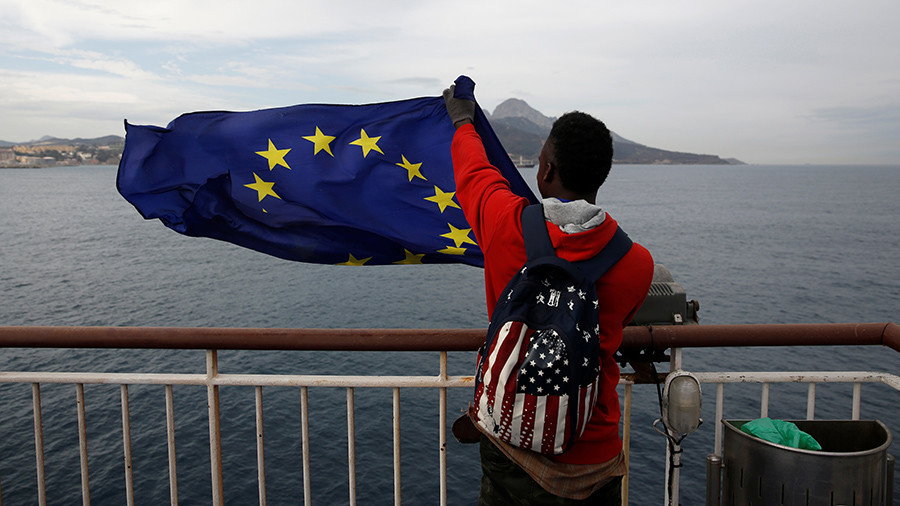 Europe is not ready for a federal system, trusted allies of Chancellor Angela Merkel's Christian Democrats (CDU) have said, rejecting a vision for the continent as proposed by Martin Schulz of the Social Democratic Party (SPD), a former coalition partner.
Germany plunged into crisis after the country's political forces failed to form a coalition following the September Bundestag election. SPD leader Martin Schulz, who had previously ruled out forming a coalition with the CDU, this week agreed to"open-ended" talks with Merkel's camp.
"We don't have to govern at any price, but we must not reject governing at all costs either," Schulz said Thursday, after CDU coalition negotiations with the liberal Free Democratic Party (FDP) and the Greens collapsed.
"I want a European constitutional treaty that creates a federal Europe," Schulz said at the SPD party congress in Berlin. He said a draft of the European Constitutional Treaty "must then be presented in all member states and those that do not agree would automatically leave the EU."
Schulz promised to advocate strongly for the creation of a 'United States of Europe' under a single constitution by 2025 to tackle the many challenges faced by the EU.
That vision was firmly rejected by Merkel's closest CDU allies Saturday, ahead of coalition talks pencilled in for Wednesday. Volker Kauder, frequently referred to as the 'right hand of Merkel,' called the proposal "more of a threat to the EU and citizens' approval of Europe."
Kauder believes that member states simply do not have the appetite for such a proposal at the moment.
"The proposal would also jeopardize the work of unification that is unique in the history of the world because the majority of member states certainly wouldn't participate in creating a United States," Kauder told the Tagesspiegel newspaper. "I also wonder where the added value of this United States should be compared to today's Europe."
Chief of Staff of the German Chancellery, Peter Altmaier, also rejected Schulz's idea, arguing that member states will not surrender their sovereignty.
"The discussion of whether Europe should be a federal state, a confederation of states or the United States is one for scientists and journalists – not for German foreign policy," Altmaier told the Rheinische Post Saturday. "A United States of Europe would transfer member states' sovereignty to Brussels and there would not be a majority for that in many EU states."
European hopes to create a consolidated constitution failed in 2005, when the Dutch and French failed to ratify the 'Treaty Establishing a Constitution for Europe' which was signed in Rome on October 29, 2004. It aimed to replace the existing European Union (EU) treaties with a single text. After three years of reflection, EU members signed the Lisbon Treaty, which consolidated European institutions without infringing on the sovereignty of member states.
While the SPD and CDU disagree on their vision for a wider Europe, Merkel's party still hopes to form a coalition with the Social Democrats by early next year. "Because of our political responsibility, we now have to ensure that the talks with the SPD lead to a government that stably governs the country for four years," Altmaier said.
"If we want to strengthen Europe in this troubled world, we need a stable majority [government]," Kauder told Tagesspiegel. "I hope we have coalition talks in January."